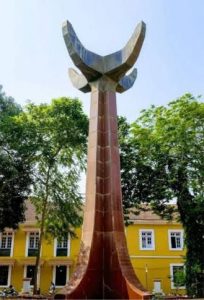 Goemkarponn desk
PANAJI: Governor of Goa Shri. P.S. Sreedharan Pillai has extended his warm greetings and good wishes to the people of Goa, particularly to all the Freedom Fighter brothers and sisters on the occasion of Goa Revolution Day on 18thJune.
In his message, Governor has said that "Goa Revolution Day will forever be an important part of Goa's history. On 18th June, 1946 at Margao, Dr. Ram Manohar Lohia and Dr. Juliao Menezes started the civil disobedience movement against Portuguese regime. The spark which was lit by Dr. Ram Manohar Lohia at Margao, turned into big flames in the hearts of Goans. These two men were responsible for starting a revolution that eventually got Goa its civil liberties that had been taken away. They lit the torch of freedom from the Portuguese rule on 18th June, 1946 at Margao which resulted in Goa's liberation on 19th December 1961", he added.
The Governor further said "we remember the valiant struggle of the people of Goa and also the people from different parts of the country that had voluntarily joined their hands for the liberation from colonial rule. The Goa Revolution was a testament to the indomitable spirit of its people, who refused to bow down to oppression and tirelessly fought for their rights. It is crucial that we acknowledge and pay tribute to the countless heroes who sacrificed their lives, families torn apart and endured immense hardships during this arduous journey. Their unwavering dedication and unwavering belief in the cause of freedom paved the way for a new dawn in the history of Goa".
"On this memorable occasion, let us pledge ourselves to work towards the betterment and for making Goa a model State", Governor concluded.
Comment