Goemakrponn desk
CURCHOREM: Even in the age of metro trains and electric or air-conditioned buses, the panchayat areas of Sanvordem is deprived of regular transport services in the village.
The villagers say the bus service in the village is just twice in 24 hours.
Ambe Ud, Peri Ud, Devanamol, Dukorkan, Bhatwada in the Sanvordem Panchayat areas have to suffer due to no proper bus service.
The buses come only twice early morning and one after six in the evening.
Even though the villages are just four to five kilometres from Sanvordem and Curchorem market, this is the situation.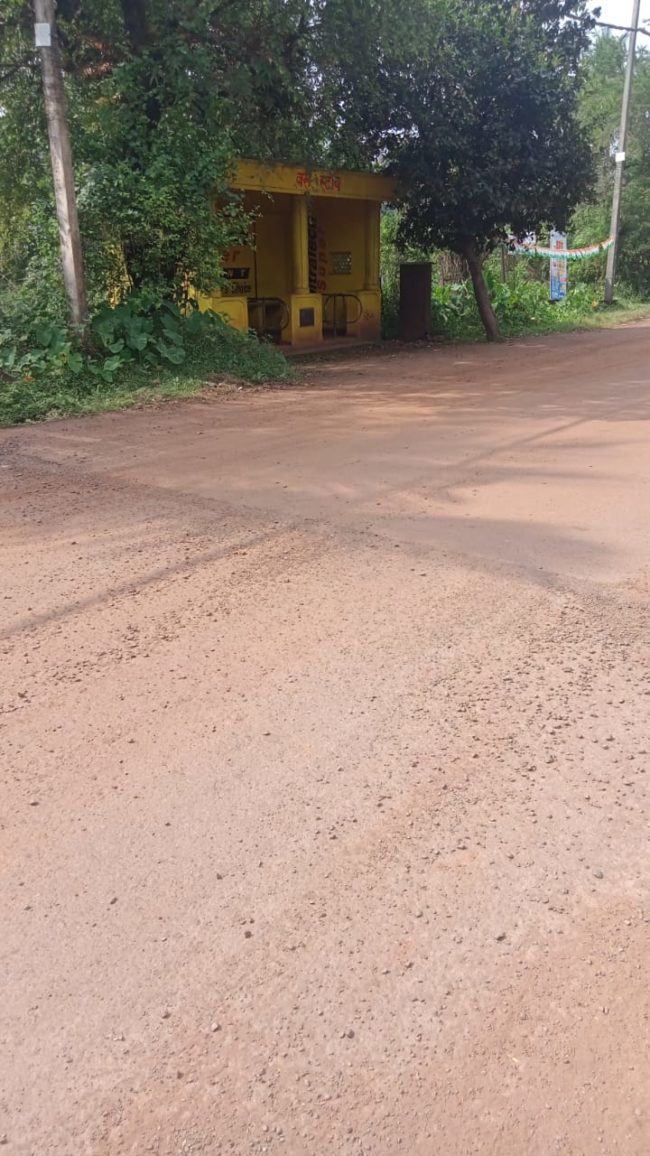 People say that the villagers have been travelling to Curchorem or Sanvordem Bazaar in their own private vehicles for the last two years.
Now the locals of surrounding villagers demanded local MLA Deepak Pawaskar to take immediately improve the transport issues.
Rishita Shirodkar, a local woman, said that the private bus service in the village has been shut down for the last two years due to the pandemic situation.
"Now the situation is that there are only two bus services available at present, one at six in the morning from Kale Panchayat area and the other 8 clocks in the morning," she said.
Rishita Shirodkar said "the last bus service from our village to Sanvordem or Curchorem is available at 7 am and 8 pm, and in between in afternoon or at evening there are no buses available."
Saish Gaokar, a local, said that this situation had persisted for the last two years when private buses were shut down during the pandemic situation.
"Our village is totally mining belt area, with the villagers mostly depend on mining business, which has been shut and has had a big impact on their financial situation. IN these circumstances, many are not able to afford teh high petrol prices to commute with their private vehicles," said Saish Gaokar.
Meena Madwal, a local woman, said that when the mining business was running smoothly, there were private buses as well as mining companies with transport and bus services, but with the mining business stalled, "we have to struggle to claim our livelihood as well as other important things of day to day life."
Nikita Gaokar student said that the situation that had arisen in the last two years was due to the Pandemic period, but then it did not start, and now schools and colleges have been started, which is causing difficulties for students.
"We have to get up early in the morning and depend on parents or relatives to drop or pick us up," said student Nikita Gaokar.
She further said that first of all there is a problem of connectivity in our village area and now that schools and colleges have started, it is the duty of the administration as well as the local people's representatives to provide bus service to villages.
Comment