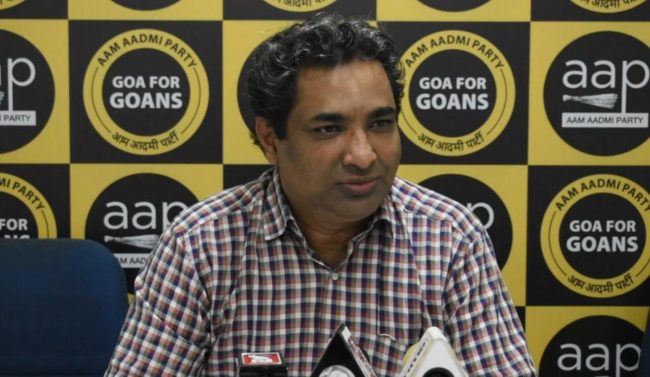 Goemkarponn desk
AAP today wants to ask the CM to reveal his share of the cut he received for increasing the FAR for properties only belonging to Michael Lobo & the builder lobby. Is this his way of collecting funds to buy more MLAs for the upcoming elections? It's shocking that the NGPDA in the final ODP has changed the zones for these specific properties including the one belonging to Lobo while remaining properties around it belonging to Calangute locals were untouched.
There can be no doubt that this selective increase in FAR is only to help the builder Mafia and the local BJP MLA. What Goa needs to know is how much did the CM Pramod Sawant get out of this deal? Sawant's silence on this issue shows his complicity in destroying Goa just for the interests of a few while filling his own pockets.
It may be remembered that Pramod Sawant had earned the moniker property Sawant for having his hands in deals that helped both his MLAs and Mafia. Goans across the state have been suffering as the builder mafia has a free run to get a hold of Goan lands. In the Coastal belt Pramod Sawant is overseeing illegal hill cutting, filling of fields & planning of projects no one has asked for in an attempt to fill his pockets and the coffers of the BJP.
"Pramod Sawant must share the cut he has received from the builder mafia and his MLA in Calangute" said Rahul Mhambre AAP Goa Convenor. "While the notification says this act was done in public interest it is very clear that only Lobo and the Builder MAfia has gained. This has been done whole heartedly with the support of the CM who is busy filling his own pockets and the coffers of BJP for the next round of MLA purchases," Added Mhambre
Comment