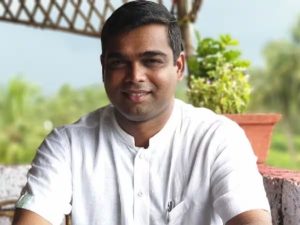 Goemkarponn desk
PORVORIM: Regarding the contentious land zoning plan in Pernem taluka, Mandrem MLA Jit Arolkar has given the Chief Minister Pramod Sawant a harsh deadline.
He forewarned that he and the locals would protest in the streets if the land zoning was not changed.
Mandrem MLA Jit Arolkar along with a delegation met Chief Minister Pramod Sawant to put forth their demands to cancel the Pernem taluka draft zoning plan.
"Government should prepare a land use plan by taking locals into confidence rather than allowing developers to have a say. Have submitted a memorandum, demanding that the land zoning plan be made with the people's preferences and the existing one be revoked," said Arolkar.
Arolkar said that while the nine panchayats of Mandrem constituency have clarified their decision on this issue, we don't know what is stopping the panchayats from Pernem constituency to speak out on this issue.
"We are already struggling for water and electricity and if this plan is implemented, in next 50 years we will have to cry for a single drop of water. It won't matter even if I am targetted or even complaints are filed against me, but we are going to fight this strongly because if today it's Pernem taluka tomorrow it will be some other taluka. People of Pernem are being taken for granted once again. Let's fight this together," MLA Arolkar said.
The MLA also informed that the locals should be taken into confidence and draft a new plan taking suggestions of villagers failing which on coming Sunday, the people will take to the streets.
"The government should prepare a plan according to public requirements and should not take orders from Delhiwalas. I do not care even if land in the settlement zone is being cancelled," he said.
Comment