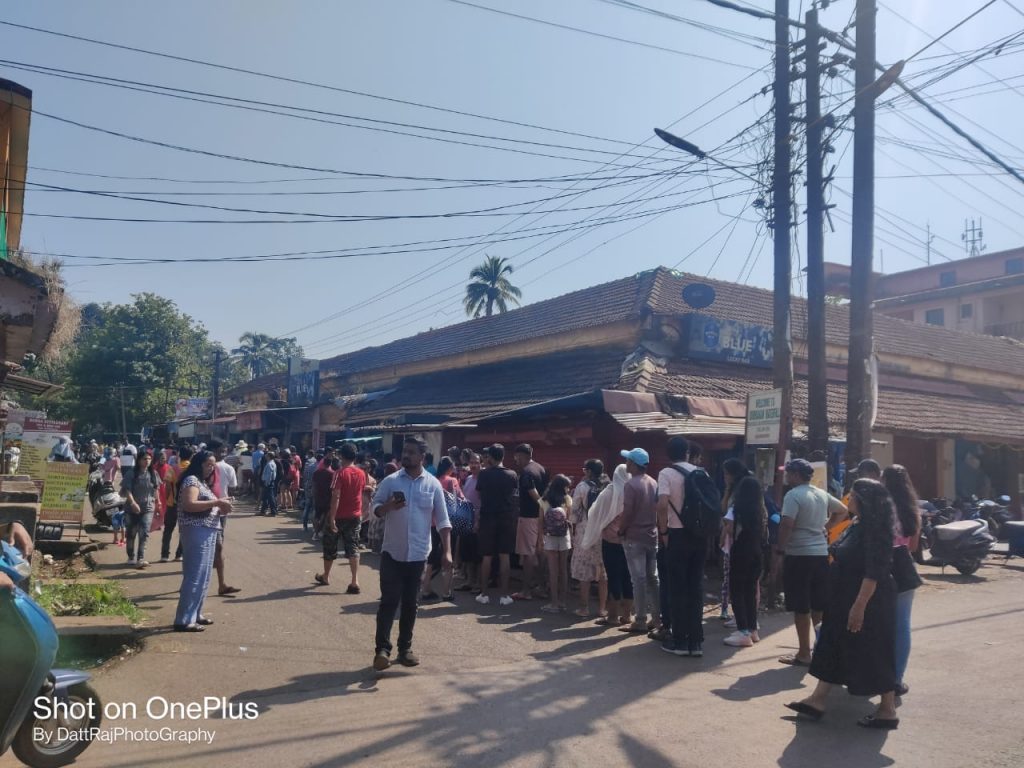 Goemkarponn Desk
PONDA: In the last week, hundreds of tourists had to return without visiting the falls due to limit of per day 240 jeeps carrying tourist at waterfall. As Diwali vacation began large tourist flocks to Dudhsagar waterfall.
Beside toursim season there is Diwali vacation and thus domestic and foreign tourist flow in increased and many want glimpse of Dudhsagar waterfall tourism at its peak at majestic Dudhsagar waterfall Collem which draws huge crowd, There is Rush of tourist in Goa and many rush at Dudhsagar waterfall, however hundreds of tourist returns back with disappointment as only 240 Jeeps permitted at waterfall as per forest rule considering environment carrying capacity. The fall gained popularity after it filmed for Chennai Express film.
To prevent the disappointment to tourist and to keep up with the rising number of visitors, Locals and Dudhsagar jeep operators depend on livelihood have demanded to increase the number of jeeps permitted to ferry tourists to the waterfall by giving relaxation in rules which will also gave apportunity to earn during season .
Since last few days, hundreds of tourists returned without seeing the waterfall as only 240 jeeps are permitted daily on rotation basis.
The tourists who are unable to visit the waterfall usually gather at the forest gate at Collem, where the jeep service starts, and create a ruckus with disappointment.
Ashok Khandeparkar president of the Dudhsagar Tour Operators' Association (DTOA), Diwali vacation had resulted in a large number of tourists visiting the site. He said DTOA has around 431 registered jeeps, but the forest department permits daily only 240 to ferry tourists to the waterfalls. Each jeep can seat only seven individuals.
He stated that DTOA had already requested government and the Wildlife Board to increase the number of jeeps. He said 40 more jeeps possible to ferry tourist at waterfall.
Comment