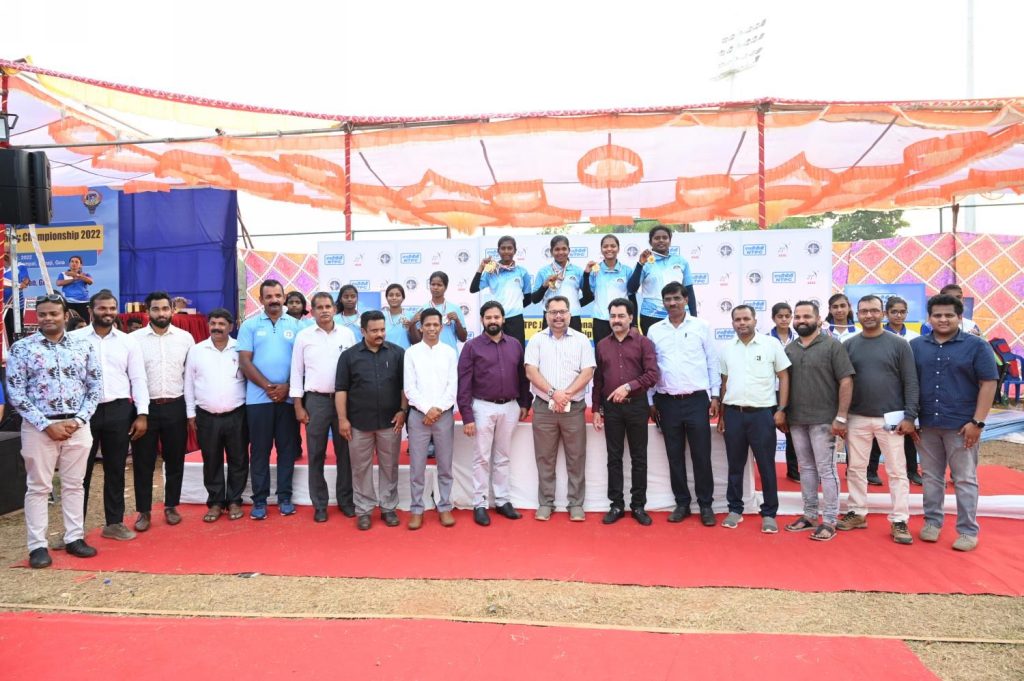 42ND NTPC JUNIOR NATIONAL ARCHERY
Goemkarponn desk
PANAJI: Maharashtra archers dominated the concluding day of the 42nd NTPC Junior National Archery Championship, with Samruddhi Shivprasad Pawar becoming the most successful participant of the Indian Round with a clean sweep of all her events, clinching five gold medals.
Samruddhi, who has been an essential part of the Maharashtra women's team that topped the Indian Round on Thursday, began the day with another outstanding performance in the Mixed Team final against Haryana, who clinched the silver medal. The Maharashtra team of Samruddhi and Aniket Gawade prevailed 6-2 in the gold medal clash. Jharkhand finished third to take home a bronze medal.
Samruddhi, who had also earned gold medals in the qualification stage in the 40 metres and 30-metre distances with scores of 327 and 333 points out of a maximum of 360 each, then went on to outplay her state team-mate Vaishnavi in the individual final 7-1. Zala Urvishaba Kiransinh of Gujarat bagged the bronze medal.
Coming from Maharashtra, Samruddhi and Vaishnavi have a common coach in Vithal Bhalerao and train together. And here in Goa, both the talented archers were pitted against each other, with their travelling supporters and parents watching the action with great interest. Vaishnavi finished with one gold from the women's team event and three silver medals, each time placed behind Samruddhi.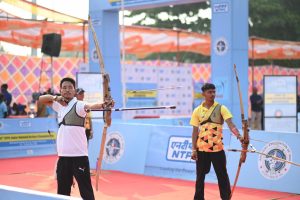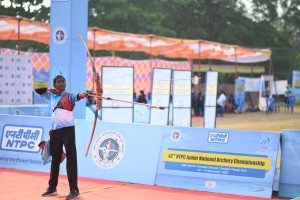 Manipur's Mutum Chingkhei Meitei emerged champion in the men's individual event as he defeated Vasu Saini (Uttar Pradesh) 7-3 in the final. Richmond Swargiary of Assam clinched the bronze medal.
Among other results, Haryana and Jharkhand won silver and bronze medals, respectively, in the Mixed team event.
The nine-day 42nd NTPC Junior National Archery Championship was organised by Amateur Archery Association Goa (AAAG) in association with the Sports Authority of Goa; under the aegis of the Archery Association of India.
Caption: Team Maharashtra with a gold medal, alongside silver-medallist Jharkhand and bronze-medallist Haryana, seen along with guests during a medal presentation ceremony on Friday at Campal ground
Maharashtra's Samruddhi Pawar shoots during the final of the Women's individual competition of the Indian Round
Manipur's Mutum Meitei (left) shoots on the way to his victory over UP's Vasu Saini.
Comment