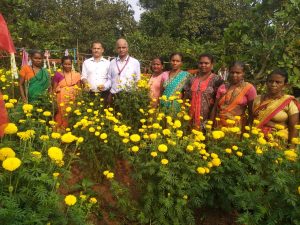 Goemkarponn desk
PANAJI: Marigold culivation has bloomed into a remarkable success story in Goa, with a surge in demand during the festive seasons of Dussehra and Diwali for these golden blooms, the area dedicated to marigold cultivation has increased to 25 hectares.
Over 285 dedicated farmers have taken to the fields to cultivate marigold. This collective effort is anticipated to yield a bountiful harvest of approximately 125 metric tonnes. What sets Goan marigold apart is its freshness and remarkable keeping quality, as it remains vibrant for 5 to 6 days, unlike marigold flowers sourced from outside the state, which tend to deteriorate within just 2 days.
The Goa government has been instrumental in supporting this blossoming entrepreneurship. Government offer a generous financial aid of Rs. 75,000 per hectare to incentivize new areas for marigold cultivation encouraging more farmers to participate in this blooming venture.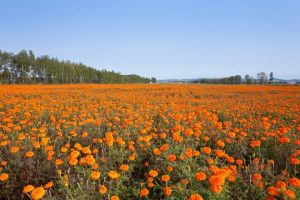 In the spirit of "Local for Vocal" and "Swayampurna Goa" the people of Goa are urged to embrace the beauty and quality of locally grown marigold flowers by purchasing the flowers from the local farmers. By doing so, we not only celebrate their rich cultural heritage but also support the livelihoods of the hardworking local farmers who have made this marigold success story possible.
Comment