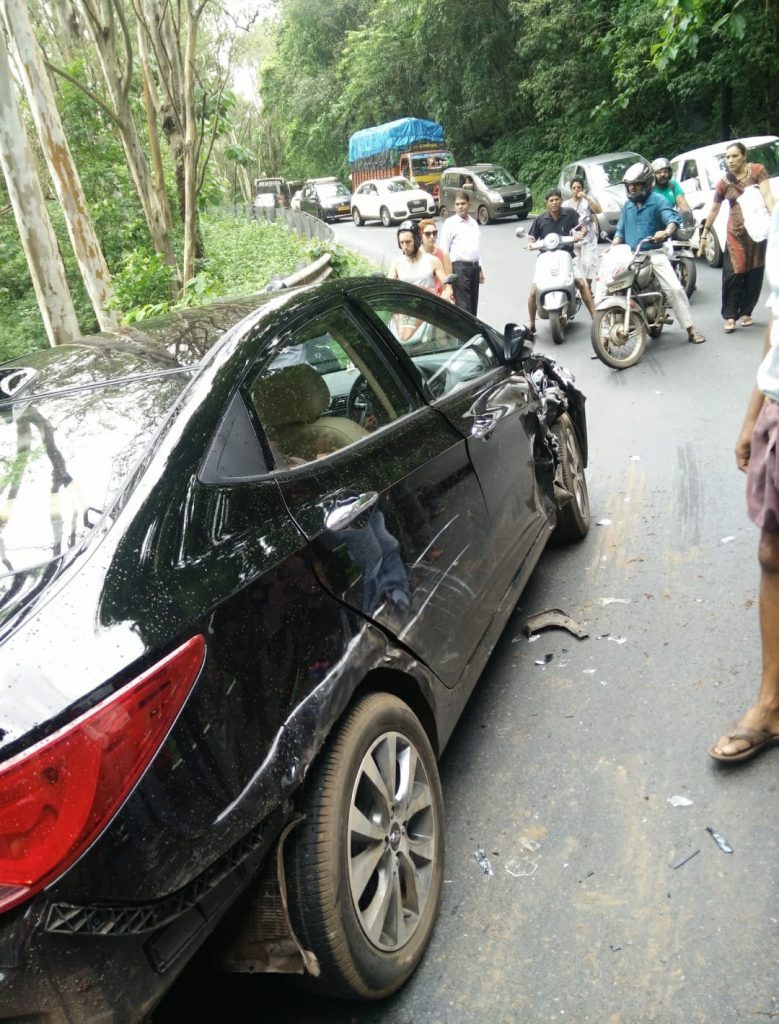 Goemkarponn desk
CANACONA: Moving closer to Canconcar's dream of an accident-free Highway, Central Road Transport and Highways (MoRTH) has accorded financial approval for land acquisition of 4-Laning of NH-66.
According to a communique from the Office of Chief Engineer, GoI, the Ministry of Road Transport and Highways (Maharashtra and Goa)(MoRTH) has directed to carry out sanctions within the approved sanctioned ceiling of Rs.560cr.
The memo further informs that 'the increase in sanction ceiling will be considered along with the similar demand from other states.
The memo signed by MoRTH Regional Office at Mumbai and addressed to Chief Engineer (Roads and Bridges, NH), PWD Goa has also enclosed the Annual Plan for FY2022-23 for the State of Goa amounting to Rs.2228.78 cr, which has been technically approved by the competent authority of the ministry.
The approved annual Plan for Goa for Financial Year 2022-23 includes works 7.97 Km 4-Laning of existing Canacona Bypass (Manohar Parrikar Canacona Bypass Road) ends (Maxem) to Polem border Checkpost at the cost of Rs. 177.34 Cr., Land acquisition for 4-landing of NH-66 road from the start of MPCBR at Char-rasta to Bendordem (Quepem) at the cost of 79 Cr. There is also rehabilitation of a Culvert in this section at a cost of Rs.1.5 Cr. Land acquisition for 4-laning works from Bendordem to Uskini bandh(Cuncolim on NH-66 Road for an amount of Rs.298 Cr also finds mentioned in the approved Annual Plan for 2022-23.
Even as the Karmalghat section reports mishaps almost daily, yet another Inter-State truck got stranded at the steep turn on Friday. While Cranes took on the retrieval job, highway traffic stalled for over 2 hours on Friday evening.
Many residents, however, welcomed the latest report of MoRTH directing the concerned to carry out sanctions for works, including the Karmalghat section.
Sources in the office of Canacona MLA/GLA Speaker Ramesh Tawadkar said due to the continuous follow-up by the Speaker, Canconcars' dream of making the Karmalghat section an accident-free zone has moved one step closure.
Comment