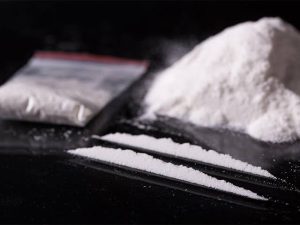 DABOLIM: In the intervening night of 3-4 April, NCB Goa nabbed a Kenya national named Samuel at Dabolim, Goa airport by the Customs officials having suspicion for concealment of some non-metallic substance in his baggage raised during screening /scanning of his luggage. Said person travelled to India from Johannesburg (SA) via Dubai.
Information in this regard was immediately passed by the Customs officials to the NCB, Goa and subsequently, a team of NCB, Goa reached at Dabolim airport and conducted thorough search of said Samuel along with his baggage.
During the search, Cocaine in two packets, weighing total 1.009 Kgs, were recovered concealed in the false bottom of his trolley bag.
Instant investigation in this case revealed that the seized consignment of Cocaine was supposed to be delivered to someone at New Delhi.
Immediately, follow-up was planned by the NCB, Goa in coordination with the NCB, Delhi Unit.
After continued intensive analysis and field surveillance for last 24 hours, the main kingpin/ receiver of the seized 1.009 Kgs Cocaine at Goa airport i.e. James EC (Nigerian National) has been apprehended on 05.05.2023 by the NCB team at Delhi.
In both cases Further, investigation is in progress.
Comment