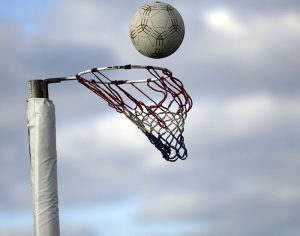 Goemkarponn desk
PANAJI: Excitement is mounting in Goa as the state prepares to host the 37th National Games, marking a historic moment for the coastal paradise. While the formal inauguration is scheduled for 26th October, sports enthusiasts have already started witnessing the action-packed competitions.
Badminton matches are already underway, and the anticipation for Netball and Gymnastics is building, with matches scheduled to commence on 22nd and 23rd October, respectively.
The focal point for Netball will be Campal Indoor Stadium, where athletes from across the nation will display their prowess from 22nd to 27th October. Team Haryana, the reigning Netball National Champion in both men's and women's categories, will aim to defend their title.
Yet, formidable contenders in the form of Telangana and Punjab promise to give them a tough challenge. With teams from all over India preparing to stake their claim, the Netball competition promises thrilling action and intense competition.
Despite not being a household name in India, Netball is on the rise, with Indian players gaining recognition on the international stage. The Indian women's Netball team recently impressed at the Asia Youth Netball Championship in South Korea, securing a remarkable fifth-place finish in 2023, signifying a significant milestone for the sport.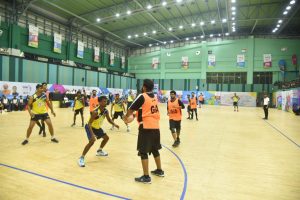 Teams that have arrived in Goa for the National Games are delighted with the state-of-the-art facilities available at the Campal campus. Speaking about their experience, Priyanka Mann from Delhi praised Campal Indoor Stadium, stating, "We are happy with the facilities available here. Goa has prepared well for the National Games."
Netball, often compared to basketball, has subtle but significant differences that set it apart. Notably, Netball features seven players per team, with no boards, dribbling, or running with the ball allowed. Players must pass the ball to their teammates within three seconds, emphasizing quick decisionmaking and teamwork. Goa Men's Netball team member Sadma believes that Netball is gradually gaining popularity in India and will continue to grow.
He expressed, "We are ready to showcase our might like other teams of the country. Goa has made great progress in Netball, and we are confident about it. We are eagerly waiting for the matches to start." In a region where Netball is relatively unknown, the 37th National Games in Goa promises to not only celebrate the sport but also contribute to its resurgence in India.
With its unique rules, smaller ball and basket, and the deployment of players in different positions, Netball is poised to captivate and create a bright future for the sport in the country.
As the sun sets over Campal, all eyes are on the National Games, where the spotlight will shine on Netball, offering a glimpse of the dynamic game and the potential for its continued rise in popularity across India.
Comment