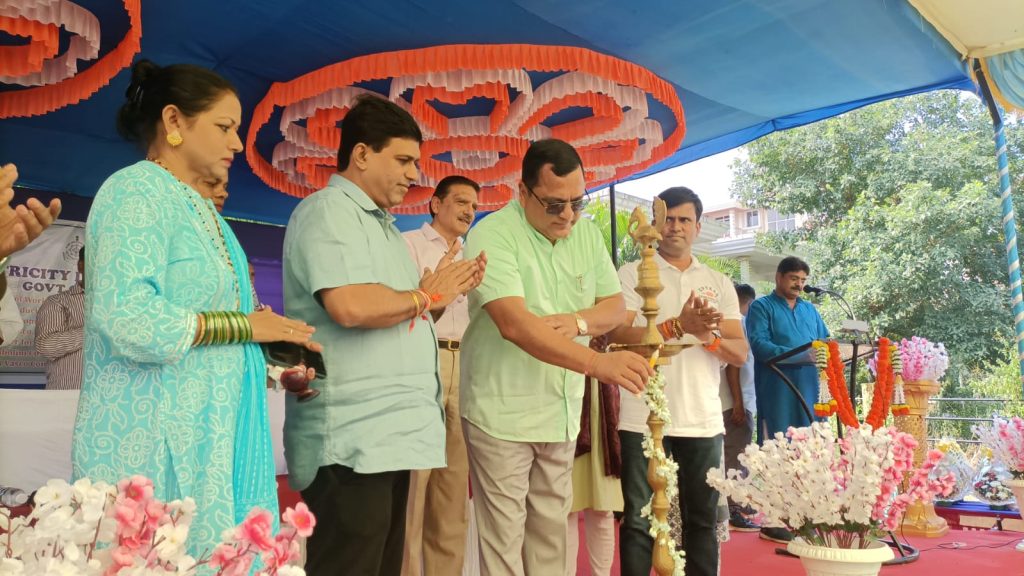 Goemkarponn desk
VASCO: Panchayats Minister Mauvin Godinho on Wednesday said that plans were afoot to identify land for the development of a new Power substation to resolve the power-related issues in almost the entire Mormugao Taluka that includes the four constituencies of Cortalim, Dabolim and Vasco.
Godinho spoke to reporters after inaugurating the new project to replace 33 KVA Double circuit High tension low sag conductor cables at Jairamnagar, Dabolim, in the presence of Vasco MLA Krishna Salkar and other dignitaries.
"We had 33 KVA power lines which had capacity around 285 amps and 250 amps and total capacity was not more than around 550 amps. The new cables we are placing now are going to more than 1000 amps capacity, which means that we can have a 33 KVA substation here, which is the need of the hour," he said.
Godinho said there is a need to identify a land after new cables are placed, and this will improve the power situation.
"I will take the process of identifying the land on a war footing to set up a substation which will benefit the entire taluka to bring about upgradation of power cables and enhancement of transformer. This project is worth Rs 50 crores, and it will improve the power situation in Sancoale in the Cortalim constituency, the entire Dabolim constituency and the Vasco constituency because these cables will be replaced all the way from Sancoale to the Kadamba bus stand area in Vasco. We have already begun the works of underground cabling as well in most of the areas as well to improve the power situation," Said Godinho
Vasco MLA Krishna Salkar thanked the CM Dr Pramod Sawant, Power Minister Sudin Dhavalikar and Panchayat Minister Mauvin Godinho for the "change in the conductor and overhead line" project.
"This is one of the major works and has been pending for over 50 years, and this work is connected to almost the entire Mormugao Taluka and all the constituencies of Cortalim, Dabolim, Vasco and Mormugao. We have seen that many people had earlier been complaining of Power fluctuations, and this will be a thing of the past, and the power supply situation will improve," he said.
Salkar said the works on Vasco underground cabling will start in March, improving the situation even further.
"This Government is in the process of bringing out an all-round development for the benefit of the public, and the central Government has extended full support to us as well. We will soon have an interrupted power supply in the Mormugao Taluka," said Salkar.
Comment