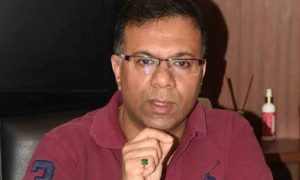 Goemkarponn Desk
PANAJI: TCP Minister Vishwajit Rane said that State government is mulling a new Town & Country Planning(TCP) act in the next 6 months.
The Act which was formulated in the early 70s during Pratapsingh Rane's period need revamping, he asserted. The Act will be formulated using inputs from stakeholders and best practices in other states, he elaborated.
He further said that his job is to see that within the next six months, Goa will have a new Town and Country Planning Act and we need to do it.
"We need to have it in a comprehensive manner for the next 30-40 years because the original TCP Act was initially brought out by my father in early 70s. Now the time has come for change," he added
Rane said that you look at the amendments brought in the Forest Act by the Prime Minister for infrastructure projects, to make it easier to move forward.
When asked if any work has started on the new law, he said, "No. We are speaking to several people, we are seeing the best practices everywhere and I will make it very transparent. We are going to take people from different places.
Defending his decision, the TCP Minister Vishwajit Rane said, "My job is that within the next six months, Goa will have a new TCP Act. We need to do it and we need to have a comprehensive Act for the next 30 to 40 years. Time has come to change the Act and make it much easier and more beneficial for people."
The minister also reiterated that all the buildings and properties in housing societies that are more than 20 years old and require redevelopment will be granted exemptions with increased Floor Area Ratio (FAR) and Floor Space Index (FSI), which will be uniform across the State
Comment