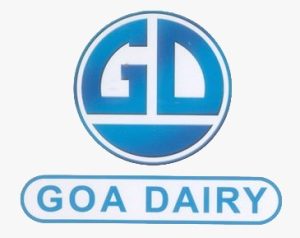 Goemkarponn Desk
PANAJI: Registrar of Goa Cooperative Societies (RCS) today has disqualified 9 board members from the Board of Directors of Goa Dairy for irregularities causing losses.
Alleging massive irregularities in the functioning of Goa Dairy during the tenure of the government appointed Administrator, the Dairy's chairman along with other Board of Directors (BoD) had written to the Registrar of Cooperative Societies (RCS) demanding an inquiry.
The chairman demanded an inquiry under Section 76 A (1) of the Goa Cooperative Societies Act 2001 based on the observation of the auditor for the financial year 2021-22.
It includes the issue of payment of around `25 lakh made to the cattle feed raw material supplying  party, which had supplied substandard material and farmers had raised objections to it. Failure of the administrative committee to follow proper procedure and tendering process in purchase of fire wood for cattle feed.  Secondly, disbursement of `1.50 cr to the farmers despite dairy's business running into loss and objection raised by the then managing director.
Payment of `5 lakh to the consultant appointed for establishment of new milk plant with capacity of 2 lakh liters per day but no specific work was done and the plan of a new milk plant was later dropped. Thus the dairy funds were wasted.
"Taking into consideration the stalemate that is existing and the vacuum created in the management /administration of Society, I am satisfied that immediate action is required to be taken and that it is not reasonably practicable to publish notice in accordance with proviso to section 67A of the Act inviting objections and suggestions," the RCS order states
It also said that after considering all objections and suggestions that may be received. If such notice is published and even minimum 7 days are provided, it may lead to serious adverse effect on smooth functioning of both Dairy and cattle feed plants.
It may be recalled that, on September 2018 the previous registrar Sanjiv Gadkar had previously disqualified 7 directors of Goa Dairy holding them responsible for discrepancy in working of the dairy and Damodar Morajkar was appointed as administrator of Goa Dairy affairs.
Later RCS Sanjiv Gadkar's order was then set aside by the Goa bench of the Bombay High Court in April 2019, after the disqualified directors of the dairy had challenged the order claiming that they were not given a chance to defend their accusations. In that order the court had asked the RCS to conduct a fresh inquiry by giving aggrieved directors their say.
Following it, in August 2019, RCS Menino D'Souza had disqualified eight BoDs of Goa Dairy for a second time, after establishing their involvement in the massive irregularities of the dairy and had appointed Dr. Vilas Naik as the administrator.
Comment