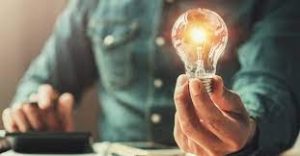 Goemkarponn desk
PORVORIM: Power Minister Sudin Dhavalikar has said that the Govt of India discourages any subsidy in power tariff to consumers.
Dhavalikarwas replying to a question tabled by AAP MLA Venzy Viegas, who demanded to know whether the Goa Government is aware of the subsidy given by the Government of Delhi and the Government of Punjab for domestic consumers below 200 units and 300 units.
"The Ministry of Power, Government of India discourages subsidy in power tariff to any category of consumers. The Joint Electricity Regulatory Commission approves the Tariff for the State of Goa based on the Tariff proposed by the Electricity Department after consultation with all stakeholders," he said.
Dhavalikar said the tariff proposed by the Electricity Department is much below the Average Cost of the supply.
"The difference in the Average Cost of Supply and Average Billing Rate is mainly matched by providing budgetary support by the Government across all categories of consumers. Only partial difference is recovered through tariff hikes," Dhavalikar said.
The minister said the power tariff in the State is one of the lowest in the country.
"For FY 2023-24, the JERC has approved an Average Tariff hike of 5.19% as against 16.47% to meet the gap between Average Cost of Supply and Average Billing Rate. The difference is matched through Budgetary support from the State Government," he said.
On the delayed payment charges, he said, as per Tariff Order of Hon'ble JERC applicable with effect from 1st April 2022, the consumers are being charged delayed payment charges of 1.5% per month and not 2% per month in case the electricity bills are not paid within the due date mentioned on the bill.
"The delayed payment charges are applied only if the default is committed by the consumer in timely payments of the Electricity bills," he said.
He said the Government has initiated a number of steps to ensure uninterrupted power to the consumers such as the conversion of the overhead system to underground cabling, new substations and augmentation of the existing substations, augmentation of existing EHV substations, new and enhancement of existing Distribution Transformer centres, etc.
"However, a number of areas are still supplied with overhead systems and there are power interruptions caused due to falling of trees/branches. All efforts are made to restore the power in the shortest possible time. However, the Government does not provide any compensation to the consumers," he said.
Dhavalikar said the Government does not have data in regard to the losses faced by MSMEs due to power failures. However, the Government has initiated a number of steps to improve power supply quality and reliability in the Industrial Estate such as underground cabling of the feeders, enhancing the capacities of supply to the substations feeding the Industrial Estates, augmentation of EHV and power transformers, etc.
Comment