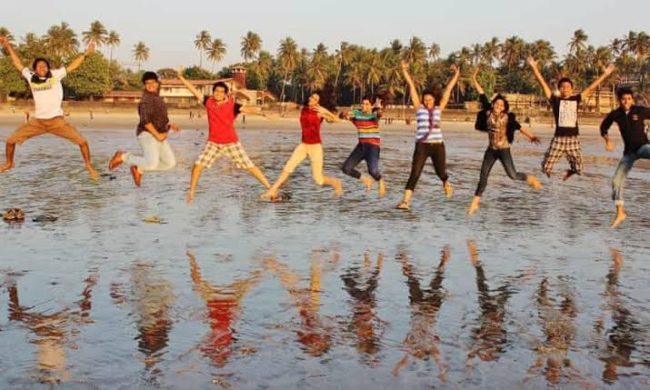 Goemkarponn desk
PONDA: As the election results are set to be declared within a week, people are curious about forming the next government.
In public places, hotels, and tea stalls, the talking point is who will be their MLAs and predict the forthcoming new government. When asked what they want, the public's reaction is whoever may form the government; people expect the new government to find solutions to their problems and expect relief from various problems they face.
Anita Naik at Farmagudi said that the roads in her area are not hot mixed. The road condition is poor, and she wants all the roads should be repaired or hot mixed so that commuters get relief.
Vishal Fadte said the aam admi is suffering due to skyrocketing prices of commodities at Kitchen and that of fuel, edible oil. He said the new government should make some effort to bring down costs and provide relief to homemakers and commoners. The rates of water bills and power should be reduced.
Sandeep Parkar at Khandepar, an environmentalist, said there is a need to protect the environment and reduce global warming by controlling pollution. The development project that will hit the environment should not be encouraged.
He also said people need better and efficient administration. He said when one files an application or complaint at government offices, it takes a lot of time to take action.
Dinesh Naik at Ponda said the unemployment issue needs to be solved urgently. Besides government jobs, the jobs at Industries are grabbed by migrants, and locals should get 80 percent of employment as per government policy, he demanded.
Viraj Sapre at Ponda said the unemployment problem needs to be solved by bringing more industries to Ponda.
He said in Ponda-like City; there is a need for parking spaces and better modern facilities at Ponda Sub District Hospital as people depend on GMC for emergency medical services.
He said there is a need to improve bad roads in the City.
In mining, dependent people have a lot of hopes from the new government to find a solution to their problem who are suffering for livelihood after the closure of mining. The mining belt people have been waiting for the restart of mining for the past ten years.
Comment