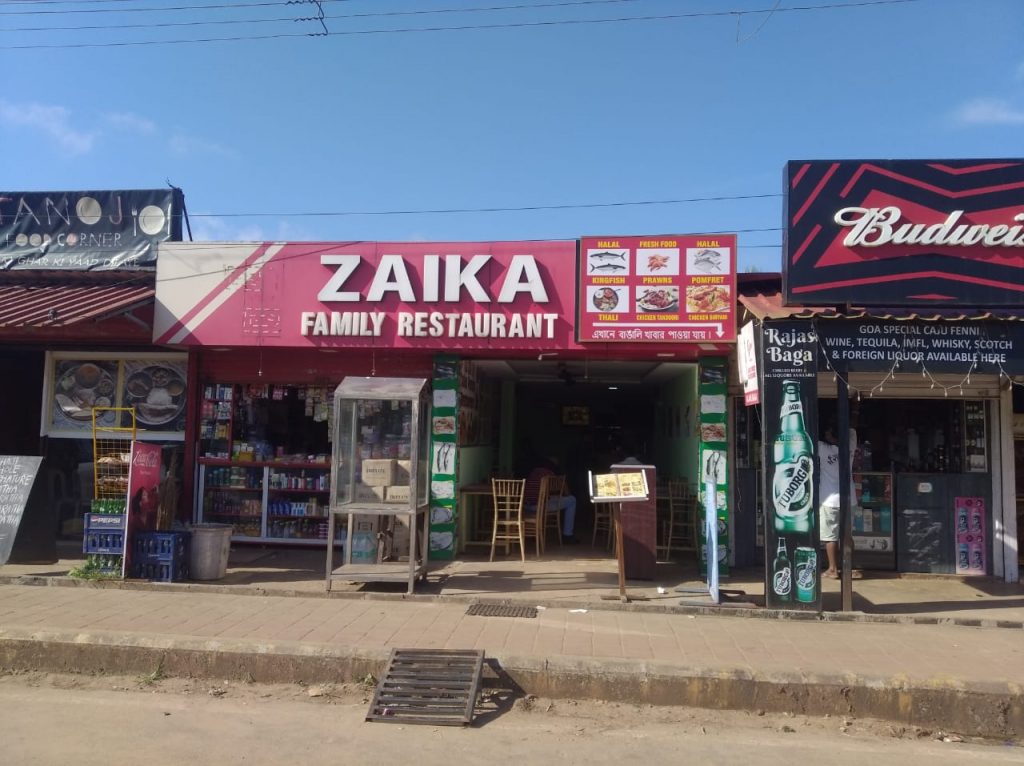 Goemkarponn desk
PANAJI/ CALANGUTE/ VASCO: The Goa Police continued its drive against the Bangladeshis residing illegally in Goa and conducting businesses.
The Goa police teams in Calangute, Vasco and Colva.
In Calangute, a mother-son running Zaika restaurant were detained, and movement was restricted before deportation.
Police sources said the mother and her 19-year-old son had a fake Aadhar card, Indian passport, PAN card and family address and other documents.
At Colva, Bangladesh Nationals Shahin Karim and Fazal Karim, along with two minors, were found in Goa without documents.
FRRO has restricted movement before deportation.
In Vasco police station began a strict drive on tenant verification with police visiting various houses to check for the presence of Bangladesh nationals.
The Vasco PI Kapil Nayak said he would initiate strict action on people not doing tenant verification in Vasco.
"We have found many Bangladesh nationals in Goa. We have all staff check each house because many people offer rooms for rent without tenant verification which the criminals take as an advantage," he said.
He said his team is instructed to keep a check on Bangladesh nationals or Rohingyas.
"I will take strict action against those staying without filling the tenant verification forms and also against those house owners who give rooms on rent without the tenant verification formalities. We have already started a stringent drive since yesterday and already detained around 15 people who have not filled the tenant verification form," said Nayak.
During the tenant and foreigners verification drive in the last two months, anti-terrorism squad (ATS) of the Goa Police has identified 22 Bangladeshi nationals staying illegally in the state.
ATS Superintendent of Police Shobhit Saxena told said here that these Bangladeshi nationals were staying illegally using fake documents. "They have been staying here for the last 4 to 5 years. Some of them have their families here," Saxena said.
"We have found fake documents from them, which were made in other states and also Bangladesh cards. They have been produced before the Foreigners Regional Registration Office (FRRO) and it has passed a restriction order on their movement. We are making a report and sending it to the Ministry of Home Affairs (MHA) to check if there is any suspicious angle," he said.
He said that the Goa Police are continuously focusing on tenant verification. "We also do verification drives for foreigners, especially those who stay illegally. For those who are found staying without valid documents, action is being taken against them as per law. During this drive, in the last two months, we have identified 22 Bangladeshis staying in Goa," He said.
"So far, we have realised that they are operating scrap yards and collecting garbage. They are dealing in scrap material. We are still conducting an inquiry," he said.
Comment