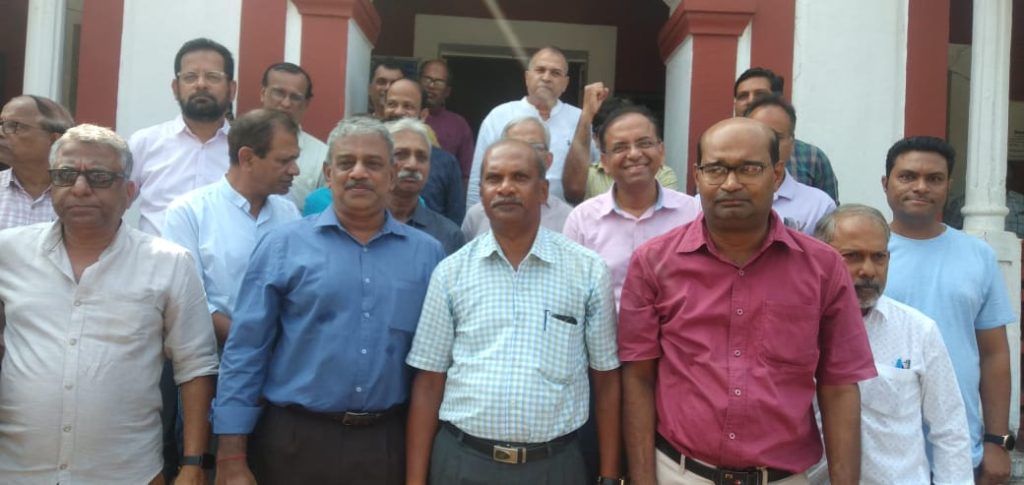 Goemkarponn desk
PONDA: The Ponda Businessmen & Professional Forum met PMC Chairperson Ritesh Naik and the Chief officer, submitted a memorandum, and demanded a total rollback in a proposed hike in house tax and commercial taxes.
The members requested the council to reconsider the decision stating it is an exorbitant hike and expressed displeasure towards this Council decision.
They said current rates are already too high & proposed hike is simply unjustified.
"We are already facing the burden of an exorbitant increase in trade license fees just last year. An increase in house tax should be periodical & within a reasonable percentage, like how we increase rent, not an irrational rise of 100-500 % beyond common citizens' expectations & affordability," they said.
Further, they added online businesses have already broken the backbone of the business community.
"Post-Covid businesses are yet to stabilize and settle down. Any such proposed hike will further affect the viability of our establishment," he said.
The Goa Forward Party leader Durgadas Kamat also urged Chairperson Ritesh Naik urging to review the hike in taxes and fix it at affordable rates to the Ponda business community.
Chairperson Ritesh Naik said PMC had a proper hike in house and commercial taxes and had invited suggestions from the public.
"We received a memorandum from this forum. A total rollback is not possible, but PMC will discuss this issue at a Special meeting on the issue in next week with all stakeholders and find an amicable solution," he said.
He said that compared to the other Municipalities in Goa, the taxes hiked by PMC are lower. Further, PMC spends a lot of expenses on salary, garbage collection and administrative expenses and struggles to meet monthly expenditures.
Comment