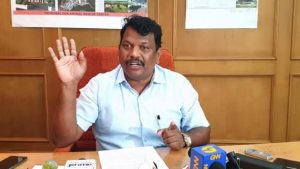 Goemkarponn Desk
MAPUSA: Calangute MLA Michael Lobo has come out in support of the probe initiated into Regional Plan 2021.
"I fully support the people initiated in RP 21. RP-21 was kept on hold by former CM late Manohar Parrikar as many discrepancies were brought to his notice," said Lobo
He further said that now that the plan is getting I inquired into and it's a welcome step.
TCP minister Vishwajit Rane said that 6 crore sqm of settlement land was "illegally" shown as eco-sensitive land, for which TCP officials will be held accountable.
"I ould like to inform the people that an important decision has been taken by the TCP department to have an expert committee scrutinize all the cases under Section 17(2) of the TCP Act;* the committee has been notified by the Government of Goa," said Rane.
He further said that this committee will have on board members such as the Chairman of the Environment Appraisal Committee, scientists from the Centre for Environment Education, architects, engineers, legal experts, the President of GCCI, and officials from the Government of Goa, who will assist us and work in tandem with the Department of TCP.
"This will ensure total transparency in the workings of the TCP Department. In addition, there are several discrepancies in the RP-21, through which our people have been put through hardships," he added.
Comment