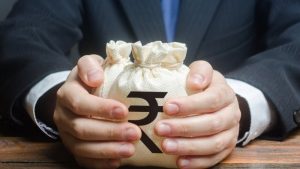 Goemkarpoonn desk
PANAJI
The ruling BJP government in Goa which is dependent on borrowing loans to carry out developmental works in the coastal state, is reeling under a Rs 24,175.93 crore debt. However, Chief Minister Pramod Sawant has stated that after two years, his government will not be required to take loans.
Though several projects have come to fruition with the support of central funds and loans, opposition parties have always criticised the BJP government for failing to provide financial assistance to beneficiaries under various schemes.
The opposition have also targeted the saffron party over its poll promise to provide three cooking gas free every year has not been fulfilled yet. No sooner did the BJP form the government, it said that the scheme was only for families of Below Poverty Line (BPL).
Sawant said that the scheme will be only for the 'low income group'.
While admitting that the scheme has been delayed, he said his government will take the decision to provide cooking gas free to families with low income.
"Three cylinders will be provided to those having 'Antyodaya' ration cards. The file is in movement, only a decision has not been taken. I feel that those having low income should get this benefit. However, it is delayed to get financial approval," Sawant said.
"But the scheme is not for everyone. We will try to take a decision on this issue," he said.
According to sources, if this scheme is implemented even for the poor people then the state will have a financial burden of more than Rs 30 crore per year.
"Even if the government decides to start the schemes for the poor, it will have to shell out more than Rs 30 crore. It is true that people call the officials to know when the scheme will start," an official said.
Sawant has also come under attack from the Opposition for his statement that the stategovernment will not need to take loans after two years, as there will be enough revenue collection by then.
Increasing debts every passing year and as the mining business has not still resumed has put the challenge before the state government to generate revenue.
Ministers in the Sawant-led government are on record saying that as mining is yet to resume, there is a need to focus on tourism, which can generate revenue.
The Chief Minister while presenting the budget with the gross expenditure at Rs 26,844.40 crore for 2023-24, had focused on tourism for revenue collection along with mining.
"We have done such planning and financial management that after two years, we will not require to take loans. We will have mining revenues, GST collections, excise revenues, and 36 per cent share from the Manohar International Airport at Mopa," Sawant said.
"Goa will be on track to generate enough revenues in the coming years, after which it won't require to take loans," Sawant made this announcement recently.
"I didn't hesitate to give sanction to taking a loan from NABARD for projects, because I have done financial planning for the next four years," he said.
Sources informed that many projects under the Water Resource Department are done on loan borrowings from NABARD.
Hitting out at the BJP government over the debt issue, opposition parties have alleged that it was trying to hoodwink the people of the state.
Goa Forward president and MLA Vijai Sardesai, speaking on the issue, said that Goa's debt is a staggering Rs 24,000 crore, around 24 per cent of the Gross State Domestic Product.
"The Chief Minister's statement is highly misleading, and perhaps made to justify even more borrowing in the next two years. Till date, apart from the tall claims from this government, we've seen no concrete plans to relieve Goans of this enormous burden imposed on them by inadequate fiscal planning, extravagant government expenditure, and sub optimal revenue generation," Sardesai said.
"With no thrust to industry and local businesses, and unemployment at an alarming rate, the Chief Minister is presiding over a precarious economic situation that can escalate and get out of hand in the next two years. The Chief Minister's attempts to mask his own failures with false hope will not fool Goa."
Sardesai said that Sawant has repeatedly promised commencement of mining operations for the last three years but recent High Court decisions indicate that mining with new environmental clearances will not start for the next two years, the time when the Chief Minister intends to spend lavishly on events by creating an illusion of a future notional windfall for the state on account of mining.
He said that the government is spending on self promotion and event management activities rather than disbursement of public welfare money on time.
"Contractors are told to shell out extra tax. There is a complete mess in fiscal management of the state and this is a bad sign for the long run as the state is already under a huge debt trap," Sardesai said.
Congress media cell chairman Amarnath Panjikar said that Sawant should come out with a 'White Paper' on the current critical financial situation of the state.
"The BJP government is functioning with 'Mission Total Commission'. The government is taking loans for everything that is happening in Goa and the current debt is around Rs 24,000 crore. Every promotional event is done by borrowing loans and there is no clarity how these huge loans will be repaid.
"Is there any concrete financial plan to come out of this huge debt trap?" Panjikar questioned.
He said that the beneficiaries of various schemes have not been getting money for the last many months. "Even staff salaries of various departments are pending, contractors don't get their bills passed without total commission. We request the Chief Minister not to fool the people of Goa with another Jumla."
He said that projects are done by taking loans. "This they are doing for 'Mission Total Commission'."
A PWD contractor said that thier payments were not released on time.
"We have to wait for our payments for months, still we are not getting it. Situation is such that one has to wait for years to get 'work order', even after getting the contract. This is because the government doesn't have enough funds to go ahead with projects," he said. (IANS)
Comment