Today is a day when all Goans must stand shoulder to shoulder to acknowledge a deed at Culvadda, Cuncolim on 15th July 1583 AD.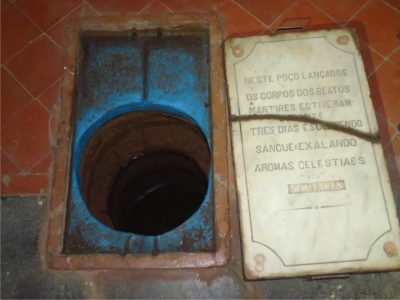 Acontingent of 5 priests, 2 young boys, a few local people and a handful of armed personel left Holy Spirit Church, Margao and reached near the temple of Sri Shantadurga Kunkoliekarinn at this spot, which was then surrounded by thick forest. It is said that "their objective was to identify a location to erect a church!".
The notorious fame of the Portuguese evangelists destroying over 275 temples in Tiswadi, Bardez and the North side of Salcete in 1540AD had preceded and reached these zealously devout communities of Cuncolim.
These communities are led by a leader or Chieftain, who takes decisions vital to his community.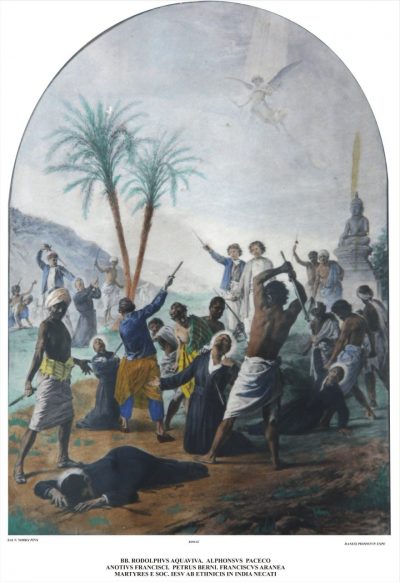 Coupling the hatred of these evangelists towards temples, and their appearance near the above temple, led to a possible preventive and consolidated attack on this contingent by the 16 Chieftains of Cuncolim, leading to the brutal deaths of these 5 foreign Priests and a few accompanying locals. Their mutilated bodies were strewn around (now marked by 2 crosses and a well in the SFX Chapel, near Cuncolim Market).
Later on, after the intervention of some prominent people, the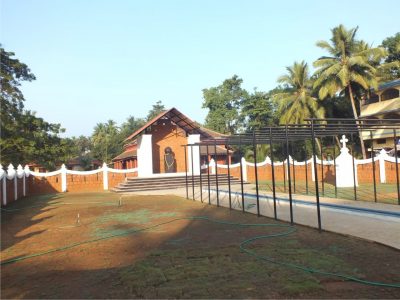 bodies were retrieved and buried at OL of Snows Church, Rachol (a granite plaque marks the spot). To avenge this attack/ revolt, and knowing that their army was incapable of a frontal attack in this forest area, the Portuguese "under the guise of a peace parley", invited these 16 Chieftains to a (now non-existent) fort at Assolna where now stands the Regina Martyres Church, on the banks of River Sal.
Once inside, it is said that one Chieftain was suspicious and escaped to Karwar, through a toilet hotel and swam to safety thro' River Sal. The other 15 Chieftains were brutally assassinated. If this one Chieftain had not escaped, then no one would have known their fate all.
A memorial was constructed earlier, renovated, and upgraded later, with the names of all Chieftains.
Today is the day to acknowledge the bravery of these 16 Chieftains for having taken a stand for an act against their faith and ancestry-bound culture.

This is indeed the 1st Revolt in the Indian Sub-Continent, by locals against a foreign power with respect to a communal issue.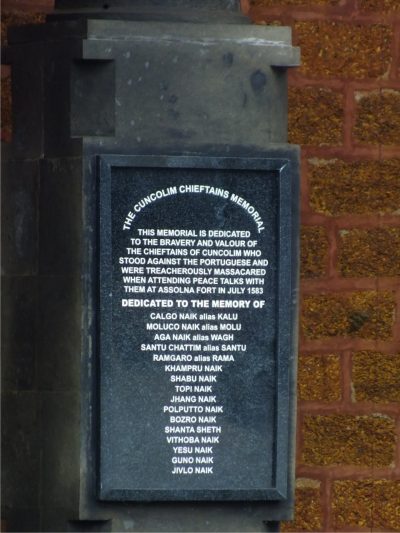 My respectful homage to these 16 Chieftains, and remembrance of those victims, too, as they were following orders.
Happy to note that this memorial is finally getting the due recognition!
Comment