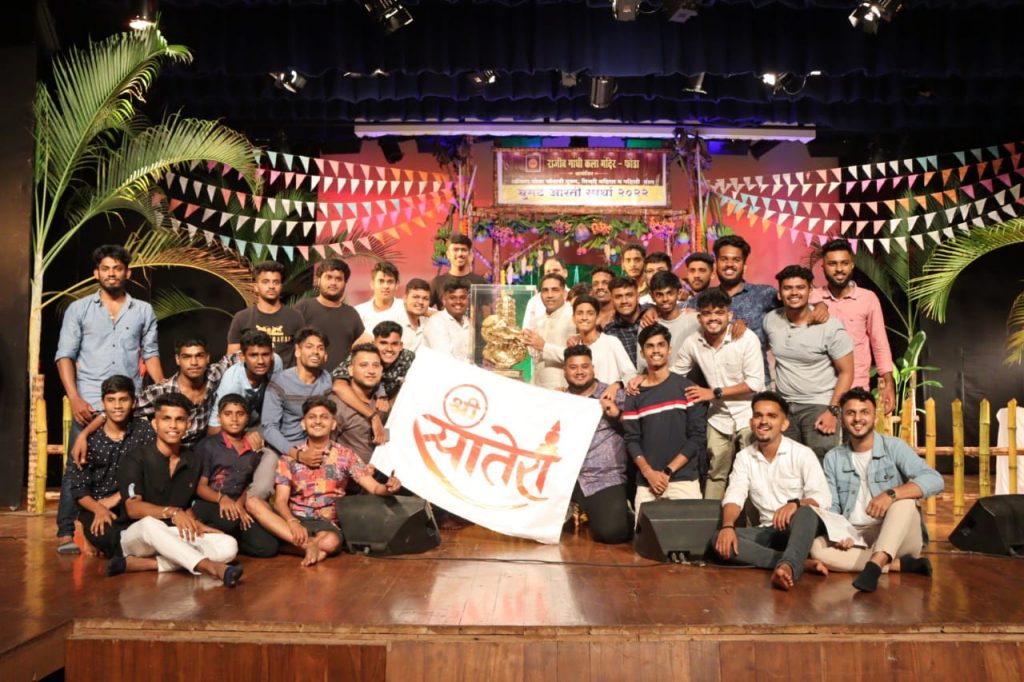 Goemkarponn desk
PONDA: Sateri Ghumat Arti Mandal, Mapusa Goa, bags first prize in male category at State level Ghumat Arti contest organized by Rajiv Gandhi Kala Mandir Ponda.
The prizes were distributed at the hands of Art and Culture Minister Govind Gaude.
The second prize was won by Sai Damodar Arti Mandal Margao won second, and Katamgal Dada Arti Mandal Nageshi-Bandora got third.
The consolation prizes were awarded first prize to Navdurga Arti Mandal Marcaim, second to Sai Lairai Ghumat Arti Mandal Mapusa, and third to Moreshwar Ghumat Arti Mandal Bicholim.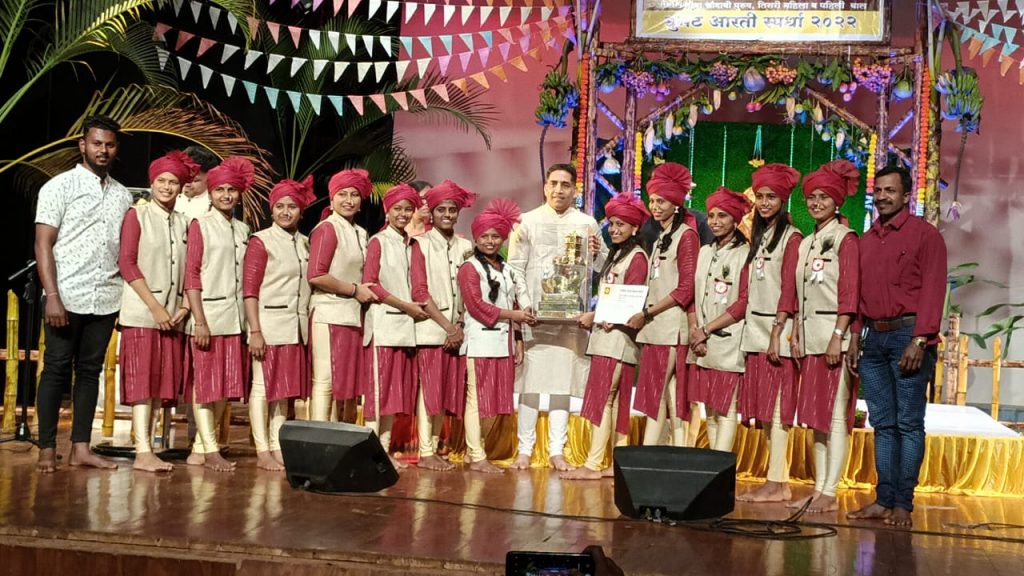 Best Group Ghumat players award to Katamgal Dada Arti Mandal Nageshi Bandara, best group singing to Sateri Ghumat Arti Mandal Mapusa, Best Kasale Player award to Sarthak Kubal Pirna Bardez, Best Shamel player Shailesh Harmalkar Dhargal Pernem. For staging own Creative Arti award to Brahmani Devi Arthi Mandal Talewada Pali Bicholim.
In the women's category, the first prize was awarded to Saraswati Arthi Mandal, Kelbay Curti, while second to Lairai Ghumat Arthi Mandal Shigao and the third prize to Ganpati Kala and Sanskrutik Sang Paitan Bardez. Consolation prizes to Katamgal Dada Pangad Nageshi Bandora, Durga Devi Kala and Sanskritik Mandal Kale Sanguem and Vyagreshwar Arti Mandal Khandola Marcel. Best group ghumat players award to Lairai Ghumat Arthi Mandal Shirgao, best Kasale Player award to Sakshi Sujay Haldankar Khandola Marcel, Best Shamel player Bindiya B Pokle Talavalim. Best own Arti creation and staging award to Jay Jay Dattaraj Mahuli Pangad Katamgal Dada Nageshim Bandora.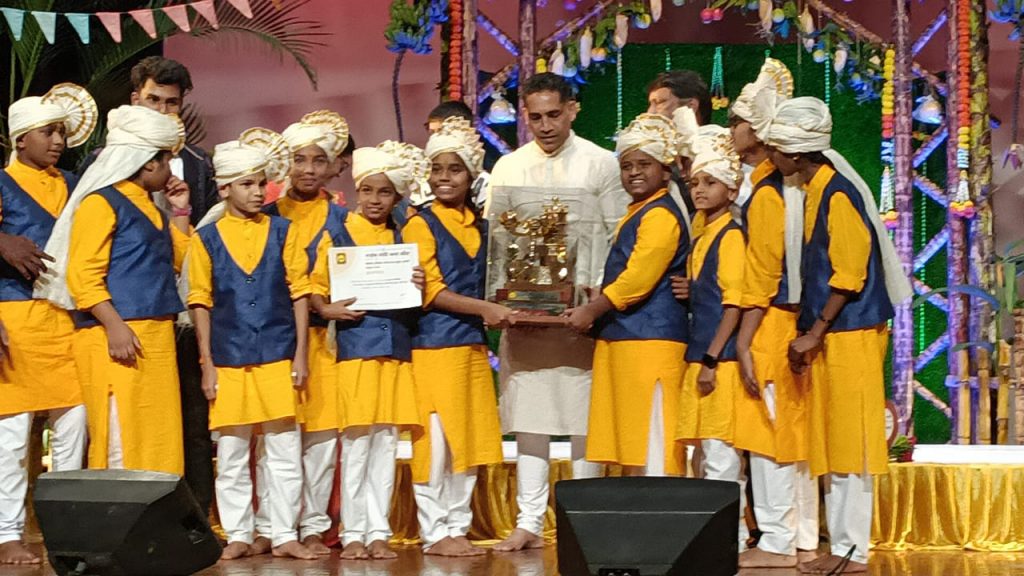 In Bal Ghumat Arthi Category (Children), the first prize was awarded to Kelbay Sateri Bal Arti Mandal, Curti Ponda, second to Gurudev Sai Bal Arti Mandal Borim and third to Valeshwar Bal Ghumat Arthi Mandal Pondwal Khojurve Haldona Bardez. Consolation prizes were awarded to Ratnadeep Kala and Krida Sang Shiroda, Vijayadurga Arthi Mandal Pisgal Priol, Ganpati Kala and Sankritik Sang Paitan Bardez. Best group Ghumat performance by Mallikarjun Arthi Mandal Tamsuli Bardez, group singing award to Kelbay Sateri Bal Arti Mandal, Curti, Ponda, Best Kasale player to Shounak Gaude from Satyanarayan Arti Mandal, Dhavlim and Best Shamel player to Utkarsh Parab of Devi Mauli Kala and Cultural Mandal, Menkurem, Bicholim, Goa.
Comment