Goemkarponn desk
PANAJI: Locals of Savoi-Verem demand immediate upgradation of the Electricity Department's dilapidated two-room section-office.
The premises of a decade-old single-story house which was rented to a school earlier is now used by the Electricity Department as its section office. It is worth noting that the three major Village Panchayats fall under the Priol constituency, viz. Querim, Vere-Vagurme and Volvoi having a total population strength of approximately 12,000 people, comes under the jurisdiction of this office.
Goemkarpon met a lady named Sudha Gaude at the spot who had come from Querim to meet the Junior Engineer (JE) at this section office. Annoyed over the unavailability of JE on a working day, the lady said, "I have been waiting for the authorities to arrive since three hours from morning".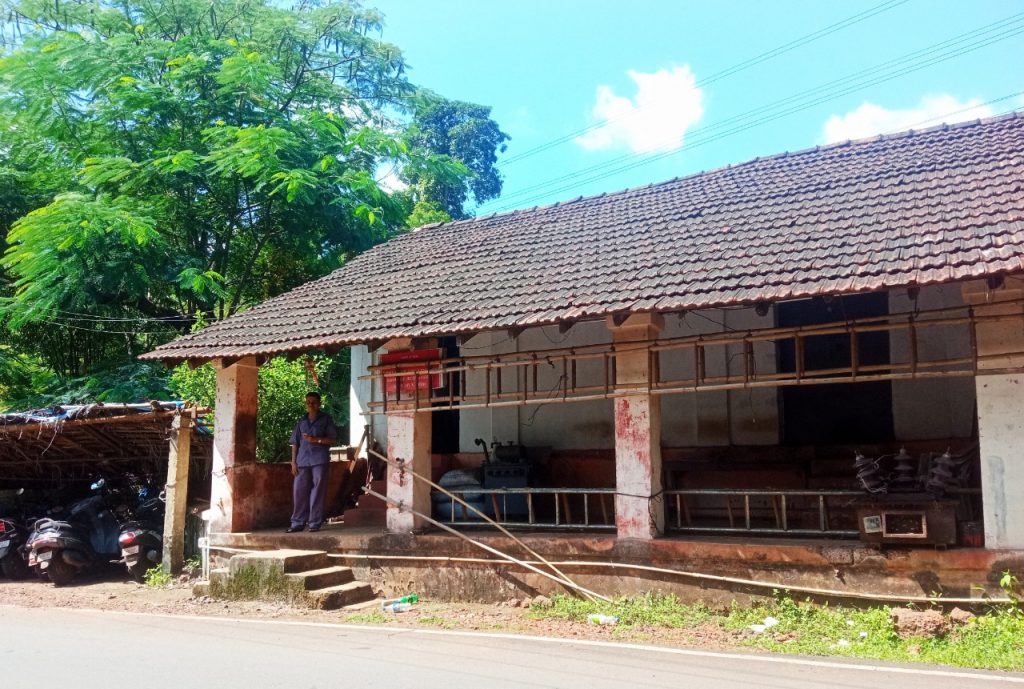 Mentioned that the poor public transport facility in this area makes it difficult for them to travel repeatedly, she requested that the timing availability of concerned staff be made public for consumers' convenience.
When Goemkarponn spoke to a villager from Savoi-Verem, a consumer Antruj Naik requested the local representative to prioritize sorting the aforementioned matter. Elucidating Naik said that the lack of essential facilities, such as the non-availability of proper washrooms and waiting room facilities, results in the inconvenience of the consumers.
"Neither the washrooms in here are proper, nor there is any spacious waiting room facility", said Naik.
Section-office that handles matters related to monitoring and coordinating the activities of various power utilities, letting of new Electricity meter connections to the consumer, pre-monsoon work, resolving consumer grievances, augmentation and estimation of load, ensuring continuity of power supply, maintenance and operation of street lights in addition to detection and rectification of fault requires a considerable number of skilled workers (lineman/wireman), which we are falling short off, informed the concerned Junior Engineer Amit Jambaulikar.

Former Sarpanch of VP Verem-Vagurme Satyawan Shilkar said they had planned to shift the section office near the local market. However, they had to drop the plan due to a lack of space at the proposed Panchayat building. "Pandemic was yet another reason why we couldn't go ahead with the plan", added Shilkar.
It was learned that the Junior Engineer is engaged to work on the matters pertaining to both High Tension (HT) as well as Low Tension (LT) lines. "In rural areas, the major fault occurs due to falling of trees on line- conductors. A request demanding deployment of skilled workers has already been sent to the higher-ups for approval", added Jambaulikar.
Since this section office is located at the roadside, consumers have to park their vehicles along the roadside, which sometimes leads to minor traffic congestion, adding yet another local.
Comment