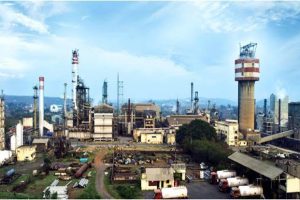 Goemkarponn desk
PANAJI: Former GPCC President Girish Chodankar has urged the Government of Goa to consider shifting the controversial IIT project to Comunidade land at Sancoale, which was leased out to M/S Birla in 1968. He further said since the farmers are opposing the project and the central government also opined that land of 7 lakh square metres identified by the state government at Sanguem is inadequate for the task. In contrast, the requirement is 12 lakh square metres.
Chodankar said Sancaole Comunidade had leased 55 lakhs sq mt land to M/S Birla, and they do not need the particular land for the purpose it was given to them. He said there was a land scam to the tune of Rs. 6000 crores by attempting to sell Comunidade land admeasuring 50 lakhs square metres. If we consider the minimum price at Rs. 12,000 per square metre, although the present rate is around Rs 20,000 per square meter, it works out to be Rs. 60000000000
Chodankar said a strong lobby is trying to sell this Comunidade land, where many builders and real estate developers are, with the help of many local politicians. Chief Minister Dr Pramod Sawant should try to save the land and prevent the biggest scam in making dared Chodankar. CM should protect this prime land, and part of it can be handed over for the IIT project, and the remaining government can use it as per requirements for public utilities.
Chodankar feared that land leased out at two paise per square metre would be sold at Rs. 20,000 sq mt, that too the land belonging to Comunidade. If CM and his cabinet colleagues become part of this Scam, then it will be the biggest ever scam of Goa, he said.
Chodankar appreciated the efforts of Shri Narayan Naik from Sancaole, who exposed this scam despite attempts made to silence him through bribes as well as threats. He also expressed his displeasure that one Goan is trying to save our land, but the government is not responding and acting on his various complaints, which is most unfortunate part. Although Mr Naik has drawn the attention of Prime Minister, nothing has happened. We hope 'Na khanga, na khane dunga' PM Shri Narendra Modi will strongly act on this scam, said chodankar.
Comment