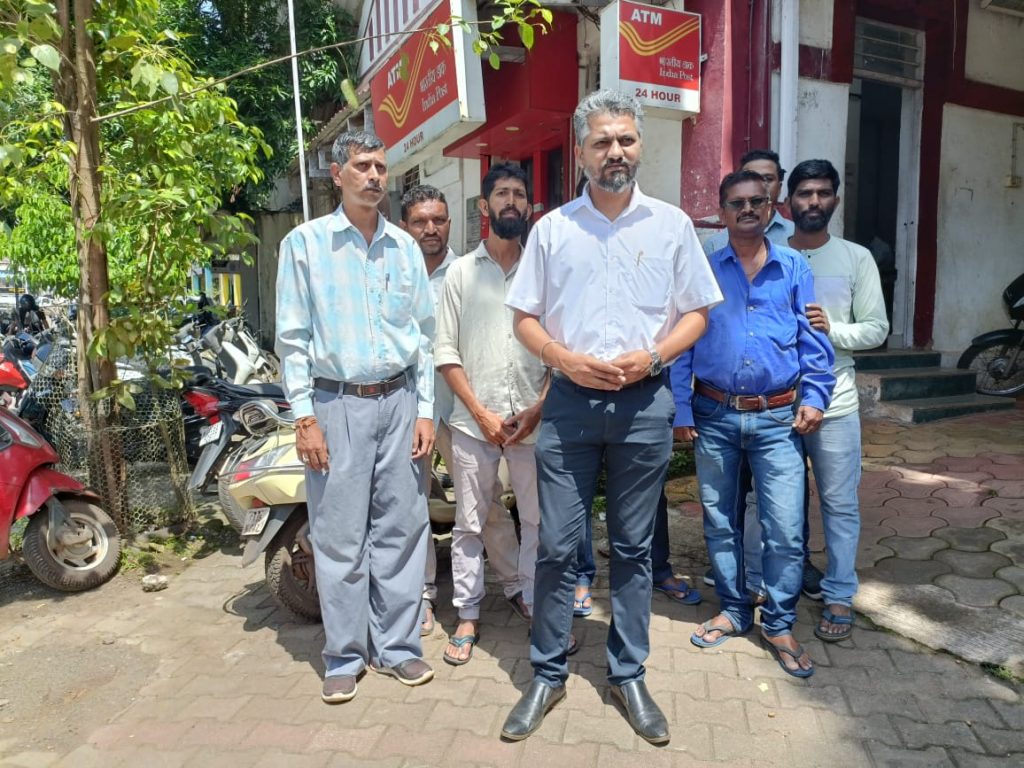 Goemkarponn desk
PONDA Seven Goan Post office employees working at the Ponda Post office demand Justice after they were removed suddenly today and Maharashtra Employees recruited in their place.
All seven employees protested against sudden retrenchment and demanded justice by Goa Chief Minister Pramod Sawant.
Speaking to media on behalf of employees Adv. Surely Tilve said that double Engine government is working in Goa and need to give justice to local Goans.
He said recently Finance Minister had said that the staff having knowledge of the local language should be recruited in Banks. He further said the same rule should be applied to the post office. He said these workers, though on a daily wage basis, had worked for 8 to 18 years, and despite this, they were removed and replaced with Maharashtra employees.
"Now, they have no future after they were replaced with post office employees from Maharashtras," he said.
He said this is a conspiracy to bring unemployment to Goan youths. He said today morning; these employees were asked to deposit service mobile with the office and told that they were relieved from service today. He said because of this, people will face a lot of inconveniences as Maharashtra-based postmen would not be able to deliver the letters, RTO or employment call letters to the public due to a lack of knowledge about Ponda.
Sandesh Salgaonkar, the post office employee, said before the covid pandemic, they had met Chief Minister Pramod Sawant, North Goa MP and Union Minister Shripad Naik, and South Goa MP Francis Sardhin. Similarly, MLA Alex Reginald, at that time, the movement to remove them was halted, but now they were suddenly shocked to see that they were removed and Maharashtra employees recruited.
He said though the post office is under the central government, the income generated is from Goans, so Goans should get the first preference.
.
Comment