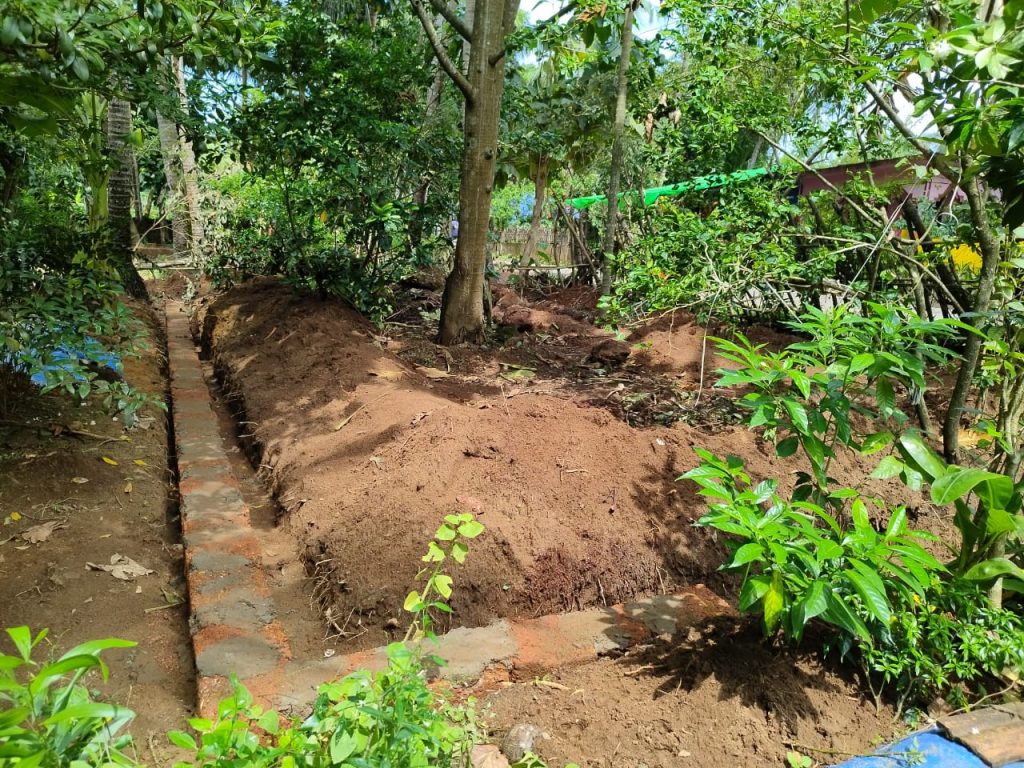 Goemkarponn desk
CANACONA: Alleging blockage of pathway and illegal construction in No Development Zone (NDZ)/Coastal Regulation Zone(CRZ) without obtaining requisite permission/recommendation from the statutory authorities in the Devasthan property, some residents (who are also 'Sevekaris' of Shri Mallikarjun Devasthan) of Nagorcem-Palolem have complained against the committee of Shree Mallikarjun Devasthan Shristhal-Canacona.
One Sandip Naik Gaonkar, in a letter to Canacona Mamlatdar, complained that illegal construction of structures is in progress in blatant violation of all norms and rules without any fear of authorities in S. no. 116/2 of the revenue village of Nagorcem-Palolem.
That no permission of whatsoever nature has been obtained by the newly elected Committee of Shree Mallikarjun Devasthan from the Department of Town and Country Planning, Canacona – Goa, CRZ, Canacona Municipal Council, and from any of the statutory authorities. The said has also resulted in blockage of pathway of the "Sevekaris" residing in the house bearing H. no. 136, the Sevekaris complained.
"The said illegal construction is coming up on the edge of the road without leaving any set back to the road, which is dangerous for vehicular movement as the same may lead to accidents in S. no. 116/2. The said construction also obstructs the rights of the "Sevekaris" residing in the house bearing H. no. 136 in S. no. 116/2 as the said illegal construction is blocking their regular pathway. The said illegal construction is undertaken without taking the rights of the "Sevekaris" into consideration," the complaint says.
According to residents, Shree Mallikarjun Devasthan," Shristhal Canacona being a prime Devasthan in the Taluka, owns various properties within the jurisdiction of Taluka.
The Said Properties are inclusive of Agricultural lands, lands across the coastal belt of Canacona etc. Some of the Said Properties have been well preserved and have been in peaceful possession of the "Sevekaris" of the Shree Mallikarjun Devasthan for ages.
The complaint further stated that since the properties are of religious significance, 'Sevekaris' had refrained from using the land for commercial activities, illegal constructions, illicit businesses etc., in order to preserve the sanctity of the place, but the committee itself is resorting to violating the sanctity of the land.
Residents have called for immediate action against the said illegalities to discourage the violations of the Laws by the Devasthan committee.
Comment