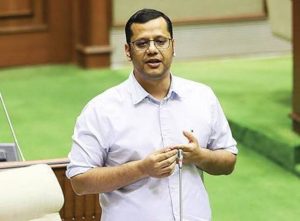 Goemkarponn Desk
PANAJI: The Karanataka Story has set the narrative for 2024. Congratulations to Karnataka Congress on this game changing Victory. Congress Party will continue to remain ahead in days to come. Salute to Democracy, Respect to Constitution of India, said Leader of Opposition Yuri Alemao.
Reacting to the massive victory of Congress in Karnatka, BJP should focus on "The Story of Common Man" in the Country said Yuri Alemao.
Common Man is suffering in this Country. Inflation, Unemployment and Corruption have resulted in collpase of every household budget. This is a lesson for BJP who is obsessed in Even Management & Propoganda, Yuri Alemao said.
This mandate has cleared that time has come to solve Real Life Problems of People rather than seeing Films based on Fictions, Yuri Alemao said.
Comment