Vasco BJP Mandal holds door to door campaign: MODI's 8 YEARS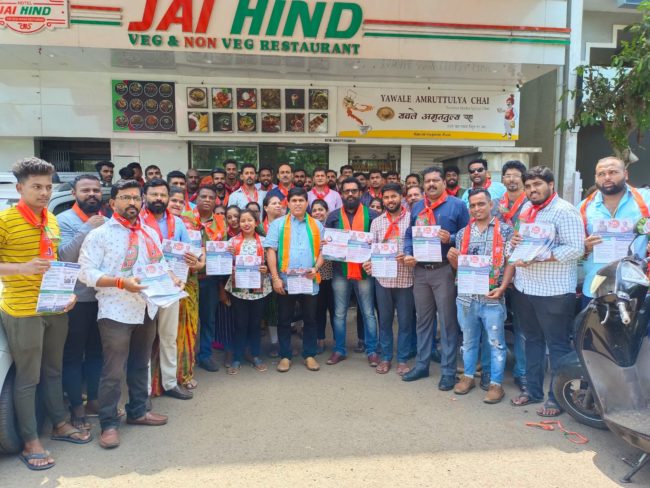 Goemkarponn desk
VASCO: Vasco BJP Mandal, along with the Vasco MLA Krishna Salkar, held a door to door BJP party campaign distributing pamphlets about the Prime minister Narendra Modi's achievements in his tenure.
During this door to door campaign, which started on Saturday morning in Vasco, MLA Krishna Salkar said that they are distributing pamphlets which will have all the Grande achievements which the BJP party fulfilled at the state and the Central level during its tenure.
He further said that there are some landmark decisions and achievements such as the removal of article 370 from Kashmir, Triple talaq, Ram mandir issue etc.
Deepak Naik, Vasco BJP Mandal president, said that BJP had done service to the people. BJP is the only political party in constant contact with the people in some other events.
He further said that on Saturday evening, BJP would hold a Mahasabha, Mega meeting in Vasco in which top brass leaders, including Chief Minister Dr Pramod Sawant, are also going to come and will address the gathering. The BJP party believes in remaining in contact with the people and for the betterment of the people, Naik said.
Comment