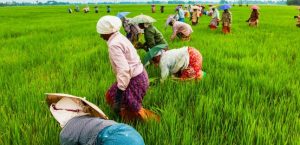 Goemkarponn desk
PANAJI: The Goa government has extended the deadline up to September 15, for submission of suggestions and inputs for formulation of draft Goa State Agriculture Policy.
Nevil Alphonso, the director of agriculture, has asked all farmers, farmer groups, farmer's societies, NGOs, agricultural experts, elected officials, other stakeholders, and the general public to submit their suggestions for the Goa State Agriculture Policy, stating that it is the government's goal to develop a policy that is centered on farmers.
The recommendations can be sent in person or by email at agripolicygoa23@gmail.com to the Director of Agriculture/Member Secretary of Agriculture Policy Committee, Directorate of Agriculture, Krishi Bhavan, Tonca, Caranzalem, or to the Zonal Agriculture Office (ZAPO) of any Taluka.
Previously, August 16 was the deadline for submitting comments and ideas on the draft policy. The majority of the over 35 recommendations the government has received so far come from people.
Earlier Goa Forward Party Chief Vijai Sardesai had lambasted the BJP Govt for trying to suppress the voice of farmers and youth over Agriculture Policy and demanded to extend the deadline.
Meanwhile, GFP President Vijai Sardesai claimed that the proposed policy lacked a vision, mission, and goals. Small and large farmers are treated equally, and the problem of climate change is not mentioned.
He claimed that the administration is anti-youth and that neither communal farming nor the Farmers Producers Organisation (FPO) are mentioned.
Comment