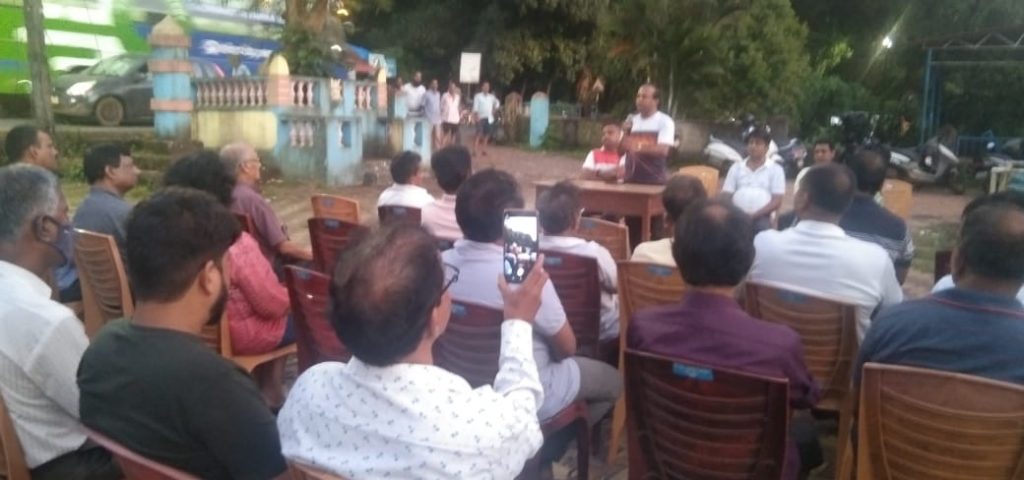 PONDA: The villagers of Bhoma strongly opposed to widening of NH4A from Bhoma Bazaar, and the Bhoma panchayat has also supported the villagers.
Locals suggested that the government must find an alternative route for this road.
Sarpanch Damodar Naik, Panchayat member Sunil Bhomkar, Vishwajit Naik, Sanjay Naik and others were present for a meeting on the road widening issue. Opposition was also shown earlier to take a four-lane road from Bhoma village.
However, it was expressed that if the road alignment is from the village, it will not be possible for the villagers to find their way through the heavy traffic.
This emergency meeting was held as there was a movement to make a four-lane road through the village. Local women were also present for the meeting. They said it takes 10 to 15 minutes to cross the road, and incase of a four-lane Highway from Village, it would be difficult and risky to cross.
Bhoma villagers said the local MLA, Art and Culture Minister Govind Gaude, Public Works Minister Nilesh Cabral and Chief Minister Dr Pramod Sawant look into the matter to find out a solution to the issue.
Comment