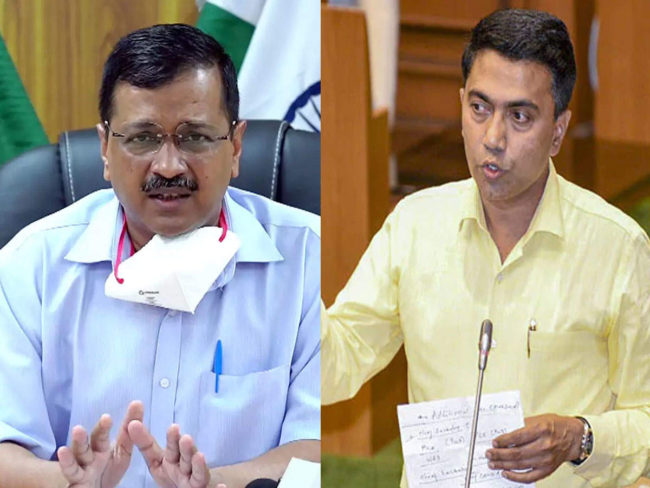 PANJIM: The 'war of words' has come to light between Goa Chief Minister Dr Pramod Sawant and Delhi CM Arvind Kejriwal.
On November 11, 2020, Kejriwal had said it's not about Delhi vs Goa's pollution and that we have to work together.
Kejriwal had tweeted this response to news tweet of a local news portal wherein Goa CM had said that Delhi CM should first fix issues of pollution in his area before getting worried about Goa.
In a quick response, Dr Pramod Sawant writes, "Dear CM @ArvindKejriwal ji, we are making sure that there is no pollution issue in Goa and our Govt will ensure that our state remains pollution free. I am sure the people of Delhi also want the same in their beautiful state,"
Meanwhile, CM Sawant in a press conference held yesterday had said that the centre has assured that there will be no increase in coal handling at the Mormugao Port Trust (MPT).
Comment