Goemkarponn desk
PONDA: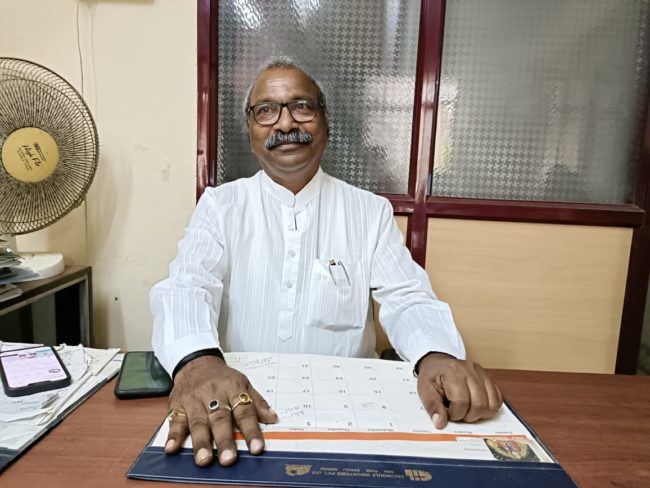 "We welcome if Government restarts mining, but If Government conducts e-auctioning of all mining leases to restart mining than it will have to employ all the existing workers, machinery owners, truck owners etc. who were retrenched at time of closure of mining failing which GMPF will stage agitation against the restart of mining. We are informing the Government in advance that if our demand is not fulfilled, we will stage massive agitation," he said.
He further said Government should not play with the lives of poor mining dependent by making such a statement.
"Some poor mining dependent even committed suicide due to closure of mining. If they are really serious, they should restart mining in a short period," he said.
Puti Gaonkar said the State Government must get a directive from Central Government, and so it is making a statement about e-auctioning mining leases to restart mining.
Gaonkar further said that since 2018 GMPF 2018 was saying that if the Government wishes, it can restart mining leases at any time and with CM Pramod Sawant making such a statement, it is proven today.
He recalled that after the mining closure in 2018, the mining dependent took out morcha at Panjim. Thereafter, there was one meeting of GMPF which was held with Chief Minister Manohar Parrikar, then-Speaker Pramod Sawant Vishwajit Rane and Nilesh Cabral where former CM Parrikar had promised us that if Government conduct an auction of mining leases, then Government would put terms and condition to leaseholder that the existing mining worker, truck owners, machinery owner working with those leases at time of closure would get first preference in jobs.
Comment