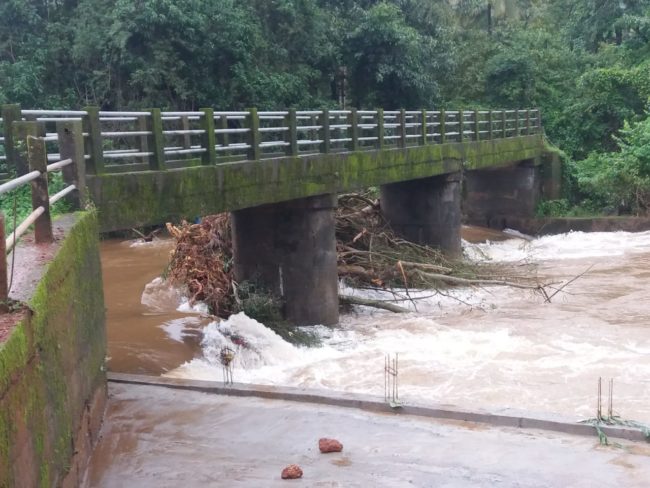 Goemkarponn desk
VALPOI:
After witnessing too much water last week, the Sattarkar's now face another peculiar issue – water shortage.
It is being said that last week's flash floods have caused a shortage of water as the wood and waste flowing with floods or otherwise is stuck in many bandharas and dams, blocking the flow.
Not just water shortage but the stuck wood is the major reason for rise in water level.
The stuck wood was also one of the significant reasons for floods as the water level rose overall bandharas and dams as they were blocked and water could not flow smoothly.
The stuck wood is not just during floods but also during normal monsoons when many trees are uprooted on the river banks and flow with water. However, the authorities are yet to take cognizance of the same.
Locals say they have brought this issue to the notice of the authorities and Water Resources Department, who have turned a deaf ear.
Locals said that if the rains intensify again this monsoon, one cannot rule out the possibility of another flood in Sattari taluka.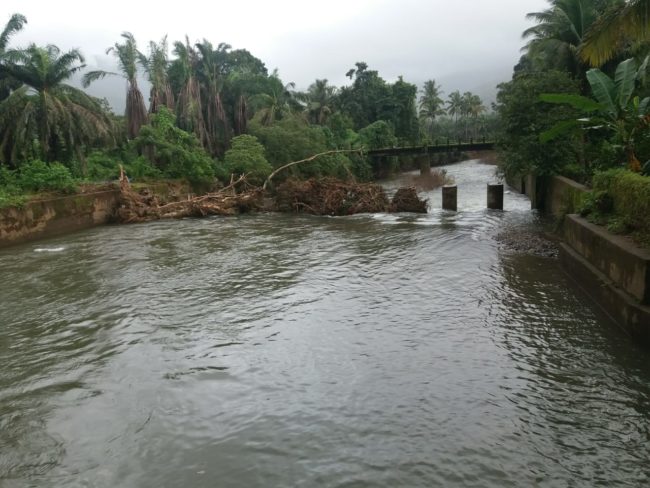 "If a similar situation arises, who will be responsible?" locals ask.
Experts say the flash floods on July 23 and 24, hit 70 talukas in the region, including Maharashtra and Karnataka.
Experts say the construction of dams on many rivers in Sattari taluka has become a significant reason for floods of late
"During the monsoon season, many trees get stuck, which obstructs the flow of water. As a result, water levels rise and infiltrate nearby settlements and orchards, causing massive damage," experts said.
When will the Govt put a system in place?
The severity of the flood has gradually diminished. The floodwaters have receded. The situation seems to be slowly returning to normalcy.
Despite the floods, the Water Resources Department is not serious about clearing the dams and bandharas of the waste and wood.
Locals say the government has not yet learned the lessons from the current and past floods as no efforts have been made to clear the bandharas and dams.
Comment