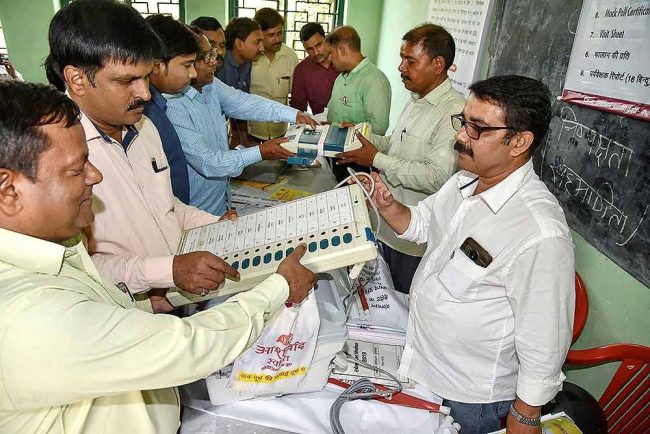 Goemkarponn Desk
PANAJI: With state government lacking workforce during elections, Chief Minister Pramod Sawant said that his government is considering setting up of a dedicated election cell.
"The proposal for setting up of a separate dedicated Election Cell is under consideration. But since election is massive exercise and huge number of polling officials are required, the Government officials will have to be requisitioned," said CM Sawant
He further said that since the election is time bound work and has to be completed within time framed schedule as prescribed by Election Commission of India, New Delhi, the services of various Officers/ Officials from various Government Departments, Offices, Corporations, Government Undertakings, Aided Schools/ Colleges are requisitioned till completion of entire election process.
In respect to proposal to reserve seats in the Goa Legislative Assembly for ST and other backward communities as per the reserved percentage of 12% and 27% respectively, CM Sawant said that
Delimitation Commission undertakes detailed exercise of readjustment of seats and delimitation of Constituencies including the aspect of reservation of seats for Scheduled Castes and Scheduled Tribes in the Legislative Assembly.
CM Sawant informed that the existing status of Assembly as delimited by then Delimitation Commission cannot be changed till the next delimitation exercise which is due to be taken up after the first census after the year 2026, as mandated under the Constitution of India read with provision of Delimitation Act 2002.
Comment