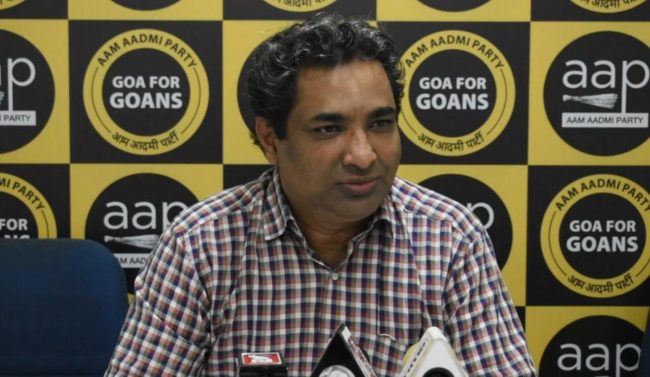 Goemkarponn desk
PANAJI: AAP Goa welcomes the decision taken by the CM for a partial lockdown for the next 4 days.
Although delayed for reasons best known to the CM, it will curtail the spread of the corona virus. During the lockdown period the CM and Health Minister must ensure that the health infrastructure is reviewed by creating additional bed facilities and procuring the oxygen supplies.
"While CM has urged people to avoid gatherings and crowded places, it is expected that the CM and the ministers/MLA will lead by example. It is audacious to see the CM leading a group of crowd today to inaugurate a bridge at Sankhali. It is utter shame that CM is in a mood to inaugurate projects while people of his state are in mourning which only reveals how insensitive this BJP Govt has been.", said Rahul Mhambre. While the Prime Minister speaks of "Tilak Utsav" the Chief Minister is occupied in having "Corona Utsav" events he further added.
Off late CM has been saying that instead of criticism people and opposition parties must give suggestions. We want to remind the CM that AAP has been giving suggestions to the CM on handling the covid crises – be it the home isolation measures or providing of oximeters AAP has always taken the lead to walk the talk. But regret CM and his Govt had not the concern of people of Goa in mind but of casinos and night clubs. We again remind and request CM Sawant to implement 5T strategy.
"CM Sawant should realise that a tiny state like Goa has covid death toll more than that of hundred countries in the world. The BJP Govt has made Goa worse than Somalia.", said Rahul Mhambre.
Comment