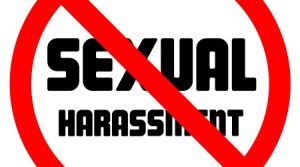 Goemkarponn desk
CANACONA: Without divulging details, Savera NGO chairperson Tara Kerkar alleged molestation of a Girl residing in a Girl's hostel by a school teacher in Canacona and demanded strict disciplinary action against the teacher by Education Department.
According to Kerkar, two days ago, she received information/message about an incident of sexual molestation of a girl student by a school teacher in Canacona.
The informant didn't mention the school name but said somewhere in a girl's school in Canacona, a teacher is harassing girl students in the school.' today we narrowed on a school and on making enquiries in a particular school, the Headmaster informed us that such an incident has taken place in the said school, but not much hype had happened.
On the contrary, it was informed a girl was touched inappropriately by a teacher.
The Girl fell down, and a scene happened where the student divulged that she was being touched by a particular teacher.
The HM reportedly warned the teacher, and the Girl's parents also complained to the CWC.
The HM also informed us that CWC recorded Girl's statement.
"But I learnt that the particular school doesn't have the Sexual Harassment Committee as per Vishaka Commission recommendation. I also learnt that no police complaint took place in the incident, nor the issue is taken up by the Sexual Harassment Committee of the school. We are also not informed if any disciplinary action against the teacher or if any memo is issued, but we told the teacher is reportedly presently kept out of the school," she said.
Tara Kerkar said that the particular teacher is known to be politically strong, too talkative and doing dadagiri using his political clout.
The alleged teacher has 7-8 years left to be a senior citizen.
Further stating that such incidents spoil the image of a school also, not many prefer to lodge complaints, but even though no Police complaints are registered, the schools have to ensure that the Sexual Harassment Committee should address such issues; Kerkar said schools should not keep these type of issues hidden as it spoils the school's image more and more,
as per Kerkar.
Kerkar said they would approach CWC and ask the Headmaster if her NGO wanted to talk to that particular teacher and would seek the reason for not informing the police or filing a police complaint.
"Once we receive the complaint, we will approach the education department for strict action against the teacher as much as suspending the teacher for the alleged molestation incident. We are also told that previously, this teacher did a similar act per our enquiry. CWC can do it as a complaint is already with them, to approach the education department for action against the teacher. As per our info, the teacher is habitual, so once the officially complained is received, we will demand strict action against the teacher from the education department," she said.
Comment