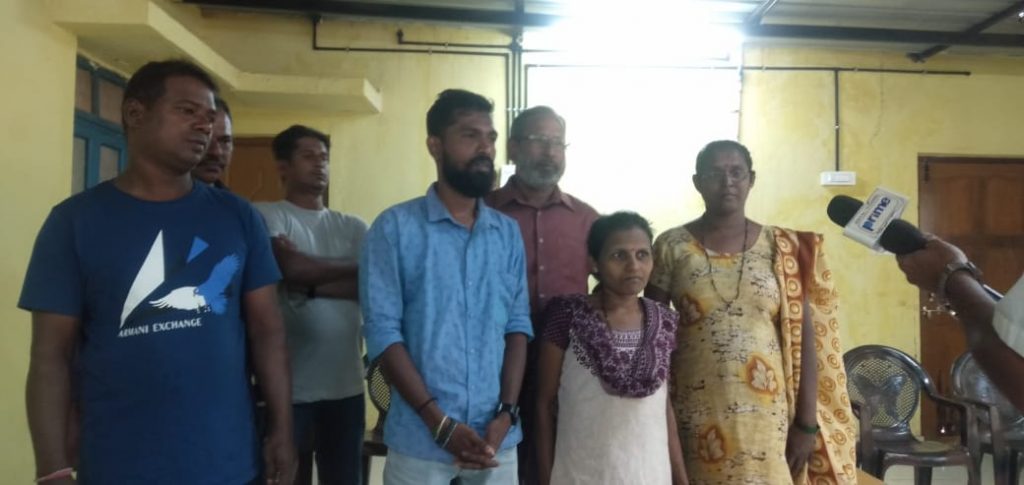 Goemkarponn desk
USGAO: After Curti Khandepar Gramsabha passed a resolution against Bandhara on Sunday, the Usgao locals residing on another side of the rivers opposed the proposed WRD Bandhara on the Khandepar-Mhadei river.
The foundation stone is scheduled to be laid on October 3.
The Bandhara was proposed by WRD for storing water meant to supply it to the treatment plant at Priol; however, it is facing opposition at the initial stage.
The Usgao locals Abjieet Naik, Nilesh Gaude, and Rohan Naik said today they held the meeting in Panchayat hall with WRD officials, but they played truant.
In their absence, villagers said they are kept in the dark over the proposed Bandhara Project of the Khandepar river, and soil testing has already been done towards the Sonarbaag Usgao side, said the locals.
"Bandhara means it will lead to flooding of houses. Last 2021 flood locals witnessed devasting floods in their homes, and very few people got compensation, some of them getting meagre compensation," they said.
Sarpanch of Usgao Panchayat Narendra Gaonkar said Panchayat had not given any NOC for the construction of Bandhara nor received any correspondence from WRD. He said the panchayat would stand by the decision of the people.
He also said that Panchayat presently does not know details about the project.
"We will meet WRD Minister Subash Shirodkar and call a meeting of villagers and the WRD department at Panchayat hall. The decision with regard to Bandhara will be taken only after villagers are taken into confidence to avoid future controversies and opposition," he said.
Comment