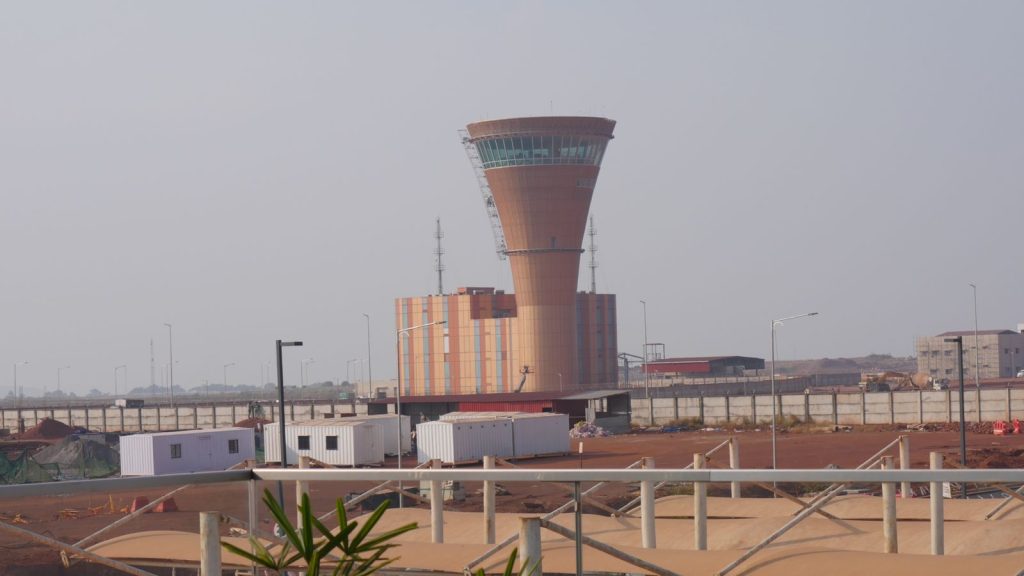 SURAJ NANDREKAR/
Goemkarponn
PANAJI: Even as Goans are skeptical about fate of Dabolim after the new Greenfield airport at Mopa takes off, a report has come to the fore which suggests both Dabolim and Mopa would not be enough to handle air traffic in Goa which would saturate in 15 years.
CAPA – Centre for Aviation India is South Asia's leading aviation advisory and research practice agency.
In a report submitted in 2014, CAPA said Mopa will be developed in four phases over the period through to 2036.
Phase 1 is expected to be ready for operations by 2022 with a capacity of 4.4 million passengers, with an estimated project cost of INR15 billion.
CAPA forecast of 13.1 million passengers at Mopa by 2045.
"Combined with a capacity of approximately 7 million passengers at Dabolim, the dual airport system will handle just over 20 million passengers in a little over 30 years from now, assuming that it is not possible to expand the existing airport further," it said in a report submitted in 2014.
It says this represents a compound annual growth rate of around 5.2%, which appears to be very conservative given that traffic growth at Goa has averaged 15.0% per annum over the last decade. And this growth has been achieved without any marketing or route development by the airport operator.
Goa has arguably not even scratched the surface of its tourism potential. Significant growth could be achieved by developing a wider range of international source markets. And, as disposable incomes in India rise, driving increased expenditure on leisure and travel, there would appear to be no reason why there should not be direct services from at least the 20 largest Indian cities to Goa.
There are several reasons to be optimistic about the outlook for Goa: India's GDP growth is expected to accelerate over the next 18 months; the Goa state economy is set to receive a boost from the renewal of mining leases; the entry of new carriers is likely to result in fares remaining competitive, and Prime Minister Modi has earmarked tourism as a priority sector for development.
"Even if traffic were to grow at 10% per annum – and that may prove to be conservative – both Dabolim and Mopa would saturate within a little over 15 years. Under such a scenario Goa would need to soon start planning for a third airport in the state," CAPA says.
CAPA says a leading tourism destination needs to have long-term air capacity to attract investment in hotels and ground product.
The operating restrictions faced by Goa are highly unusual amongst global destinations and place it at a disadvantage. A second airport operating 24×7 will be a serious demonstration of the state's long term commitment to the tourism industry and economic development in Goa.
Mopa has the potential to be the catalyst for large scale investment in a 20-30 year Tourism Master Plan with a vision of developing Goa as a leading global destination. Serious investment can only enter the sector if providers of capital and expertise are convinced that the long term air capacity exists to deliver tourists in the volume required to generate a return.
Comment