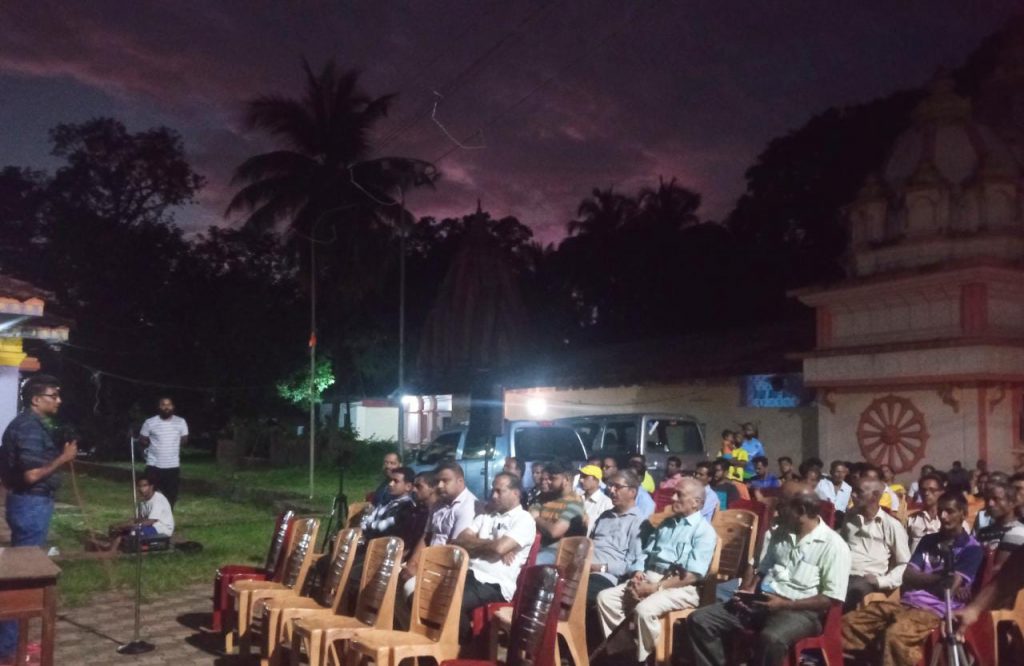 Locals Fear…If this highway takes its route through Bhoma village then
•Seven shops including hotel will go for demolition
•Four residential structures fear to be bulldozed
•Temple premises will fear contraction
STRIGDHARA NAIK/
Goemkarponn
BHOMA: The part of Mollem-Patradevi NH4A proposed to pass through Bhoma village is facing continuous opposition from the villagers fearing loss of their local businesses, destruction of holy architectures (temple, Tulsi Vrindavana, tree) and age-old houses with the implementation of this project.
Highlighting the issue, Sunil Naik, a Panch member of ward no. 2, grilled VP Sarpanch over his indecisive statement.
Naik said, "Panchayat is by the people and for the people, and should always remain firm with the people. Despite waiting for the villagers to decide, as a public representative, the leader should lead the people toward the betterment of the village".
Adding further, Naik said though authorities are claiming this to be a stilt road, the overbridge construction will not only lead to acquiring the village road with channels but will also hamper the local businesses.
On Sunday, villagers of Bhoma, the village falling under the jurisdiction of Bhoma-Adcona Village Panchayat of Priol constituency, gathered in large numbers to oppose the widening of National Highway 4A.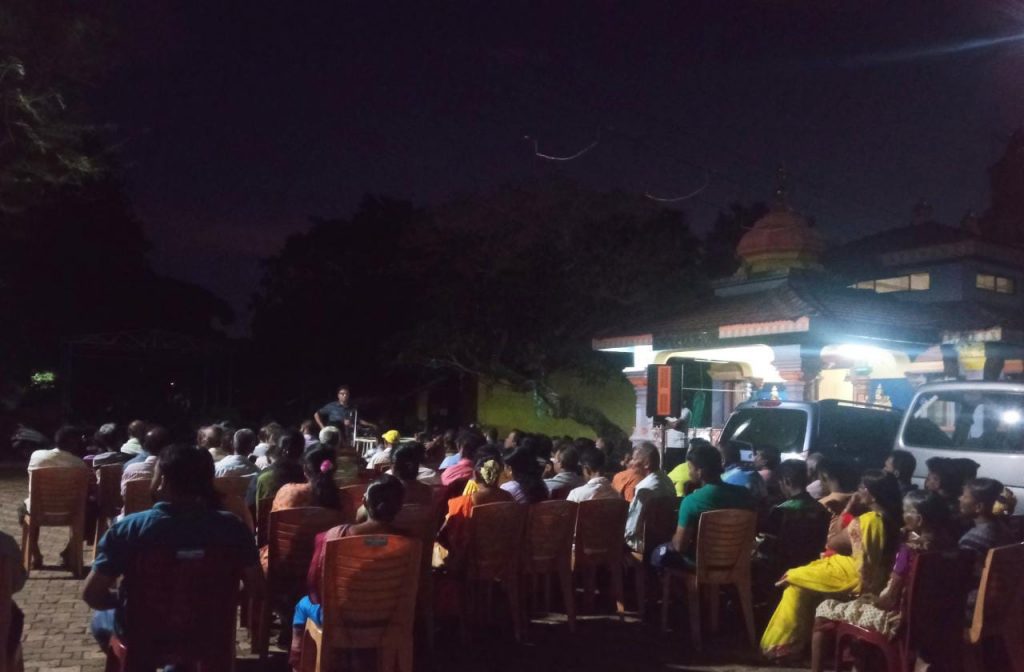 When speaking to VP Sarpanch Damodar Naik, he said, "Panchayat is always with the villagers. It is now up to locals to take the decision and decide the agenda with which they want to approach the MLA. Once they decide and call us, we will go". Panchayat is always in support of villagers, he added.
Sarpanch further said that the plan of action cannot be revoked by organising such meetings, but an intervention from Minister's end is a must to win the combat.
Speaking in the same tone, Deputy Sarpanch Shaila Naik said VP will approach the local MLA if villagers say so.
Alleging that the ruling party is conspiring, Sanjay Naik, a villager, said, "In the year 2011, with Congress in power, BJP as a party of opposition had shown strong resistance for expansion of National Highway through Bhoma village. Today, it is astonishing to see the same party giving the green signal to the same project they opposed earlier. This act can only be termed as conspiracy", Naik added.
A few other villagers, Shani, Rajendra, Suresh Bhomkar, Gulab Bhomkar, including Sanjay Naik, warned government to not take them for granted. "We will come on the road in agitation if the decision of NH4A widening through our village is not revoked", they added.
Naik also alleged the Acquisition Division officer of the Power Works Department for not producing the actual layout plan before the locals.
Panch member Sunil Jalmi also shared his thoughts.
Sanjay Naik informed us that seven roadside general stores, including one hotel and four residential structures, will have to be demolished if the road is expanded. The residential structures are owned by Vinayak Kavlekar, Suresh Gaude, Anant Naik and Kishor Naik of Bhoma village, as informed by Naik.
Comment