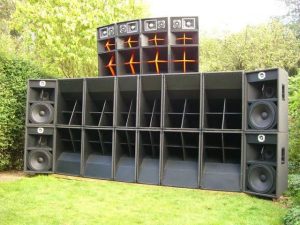 Goemkarponn Desk
PANAJI: This year, for eight consecutive days- from Christmas eve to New Year's Eve- one can play loud music beyond 10pm but till 12 midnight.
While easing noise pollution norms during Christmas season, several other festivities including Holi and Diwali are removed from the annual list of relaxation by the state government.
The Department of Environment and Climate Change has permitted the use of loudspeakers or public address system during night hours (between 10.00 pm to 12.00 midnight) during the year 2023, throughout the State of Goa
As per information relaxation has been given for the last day of Carnival on February 21, 2023; Easter eve on April 09, 2023; Ganesh Chaturthi (2nd day of idol immersion and 5th day of idol immersion) on September 20 and 23, 2023 respectively.
Also Nvaratri (last day of Navaratri) on October 23, 2023; Diwali Eve on November 11, 2023 and Christmas Eve to New Year's Eve from December 24 to 31, 2023.
The terms and conditions for issue of permission being:- The permission shall be granted only on a case-to-case basis, in response to a specific application made by the concerned Village Panchayat, Municipal Corporation/Municipal Council or an individual in the State of Goa.
It further states that the provisions of the Noise Pollution (Regulation and Control) Rules, 2000 should be strictly complied with The 'authority' concerned shall monitor the noise levels during the permitted festive occasion and other occasion also, and take prompt remedial action in the event of any violation of the same and of above conditions.
Comment