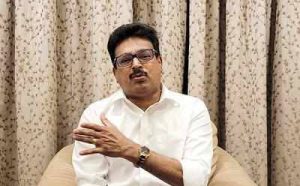 Goemkarponn desk
PANAJI: Former CCP Mayor Uday Madkaikar today said that the state government should make financial and quality audits of the smart city projects.
"It's high time that government should make financial and quality audits of the smart city projects. It was compulsory to do soil testing at Ribandar before starting sewage pipeline work, what consultant is doing, what engineers are doing," said Madkaikar.
He further said that the consultant has been paid a huge amount of Rs.8 crores as his fee, and engineers are taking huge salaries but still, it is a total mess in smart city works.
"Contractors are not listening to anyone they are enjoying the trouble faced by people, it was suggested that Contractors should do work phase-wise instead of digging everywhere and keeping work incomplete," he added.
Madkaikar said that the cameras spending more than 200 crores which are installed are not working.
"Earlier CEO of IPSCIDL has spent more than 27 lakhs using a debit card for personal use. The card was used at Spa, hotels, and restaurants when the government will make an inquiry on this corrupt officer who used his office more than 2 years without getting an official extension to his service," he added.
The former CCP Mayor said that it is not enough to file an FIR only on the Contractor and Supervisor in the Ribandar death case, it should be registered against engineers and consultants who are equally responsible for the death of a poor innocent worker who was working without any safety measures.
"It is there in Contract and it is compulsory that workers has to provide safety equipment, but taking more than 200 crores Contract and not providing any safety equipment should be blacklisted immediately," he said.
Comment