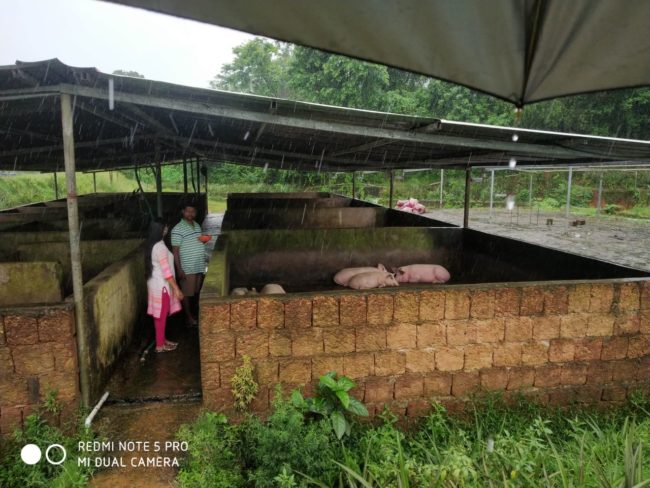 Goemkarponn desk
BICHOLIM: The lone fish farming at Vadaval in Bicholim taluka has been seriously impacted by the pandemic even as they have asked for some government help.
Mathew's family is taking up the fish farming at Vadaval in Bicholim, which covers about five acres. During the pandemic, fish farming faced sales issues, but they also had to suffer from the availability of raw products.
"This is an integrated fish farming, and it was set up some six years ago. We collect the hotel waste given to pigs. The piggery waste is sent to the pond, which forms algae. This alga is then given to one fish, and these fish are later fed to Perch (chanak). The waste that is left later goes to biogas or vermicompost." Anita Mathew, the owner of the farm, told.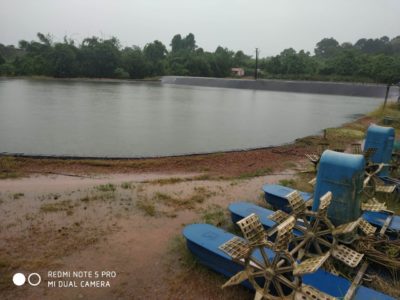 The 'Blue Harvest farm' with four big fish ponds initially got some government help in terms of subsidies for fencing and getting fish. But since then, they are working on their own.
This pandemic has seriously affected them as they could not find labour, and even the fish was not in demand. "We suffered a lot, and there was no government help except what we received when we set up the farm. We were not able to get hotel waste as most of the hotels were closed. There was no market, and we were not able to sell the product." Anita claims.
Mathew also faced the issue of shortage of labour, and there was no sale of their product. They also have pineapple farming and demand that government should help them by taking away their farming produce. "The horticulture department should help us as we have pineapple and papayas. They should take it from us, which is otherwise wasted." Anita told.
"We are happy that we had fed the people the fish when all the markets were closed during a pandemic. Despite all the difficulties, we are far better than those working in the private sector who have lost their jobs. We urge the youths to set up their own business in the state," Anita demands.
Comment