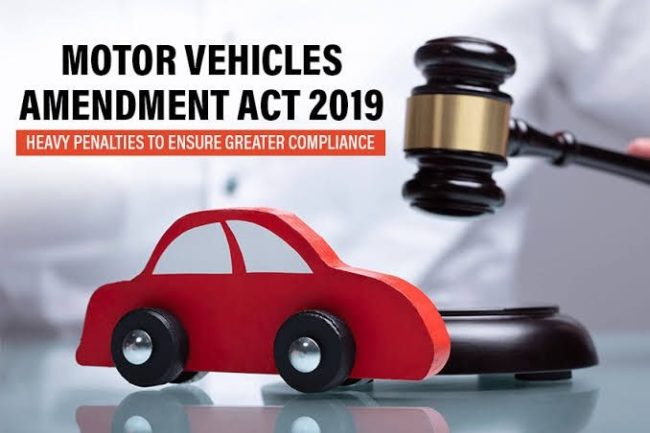 Goemkarponn desk
PANAJI: Today, the Transport Department said that the new traffic fines and the Motor Vehicle Act will come into force from midnight today.
"The new traffic fines and the Motor Vehicle Act will come into force from midnight today. The traffic fines have been amended after a period of 27 years. The last time the fines were amended in 1995," said Transport Director Rajan Satardekar
He further informed that both RTO and Police Department will be the enforcing agencies across Goa.
Director said that a meeting was arranged this morning with the IT cell to upgrade the systems and the machine.
"Machines will automatically be updated at 00.00 hours," he added.
The Act levies hefty penalties ranging from Rs 500 to Rs 40,000 (including repeat offences) and even Rs 1 lakh for offences committed by manufacturers, importers, and dealers of vehicles, but the department has announced the implementation of only a few offences with lowered fines.
The fine amount for driving dangerously and recklessly and not wearing a seat belt is fixed at Rs 1,000 each, whereas riding/driving a vehicle without registration/fitness and driving uninsured vehicles will be Rs 2,000 each.
"Public is hereby requested to obey traffic rules for the safety of self and others," Transport Director Rajan Satardekar said.
A notification in the newspapers issued by Rajan Satardekar, Director of Transport, said, "Fines related provisions under the Motor Vehicles Act 1988 are amended vide Notification No. DTP/EST/2812/1930 dated 27.07.2021 published in the Official Gazette, Govt. of Goa, vide Series I No.17 dated 27.07.2021 are being implemented w.e.f.01.04.2022. A few common offences with the amended fine amount for compounding of offence are shown below. The public is requested to obey the rules for the safety of themselves and others."
According to the new fines are 10 times more.
Riding a two-wheeler without a helmet or triple seat costs dearly now as the fine has increased from Rs 100 to Rs 1000. Also, the Driving Licence would be suspended for three months.
Similarly, driving without a seat belt will also cost Rs 1000, which was earlier just Rs 100.
Driving an uninsured vehicle will cost Rs 2000.
For over-speeding, the offence, which was Rs 100, will now be Rs 1000 for the first offence on LMV and Rs 2000 for other than LMV.
Last April, the Goa government had decided that it would write to the Centre over keeping the implementation of the central legislation in abeyance in the coastal state.
The state government made a joint representation with other states to the Centre to seek rationalisation of the high penalty structures in the central government legislation.
Comment