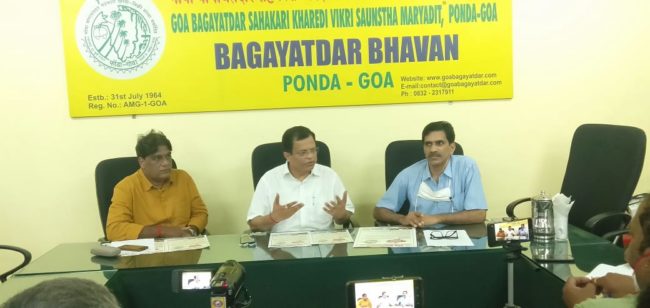 Goemakrponn desk
PONDA: As the Ganesh Festival is one month away, the Goa Bagayatdar Sahakari Kharedi Vikri Sanstha Maryadit launched Whatsapp Service to shop for groceries and other items.
GBSKVS Chairman and former MP Narendra Savoikar addressing media and office-bearers, said that from 6 August onwards, Goa Bagayatdar launched a scheme for customers to place groceries through dedicated Whatsapp numbers for every branch of Goa Bagyatdar all over Goa.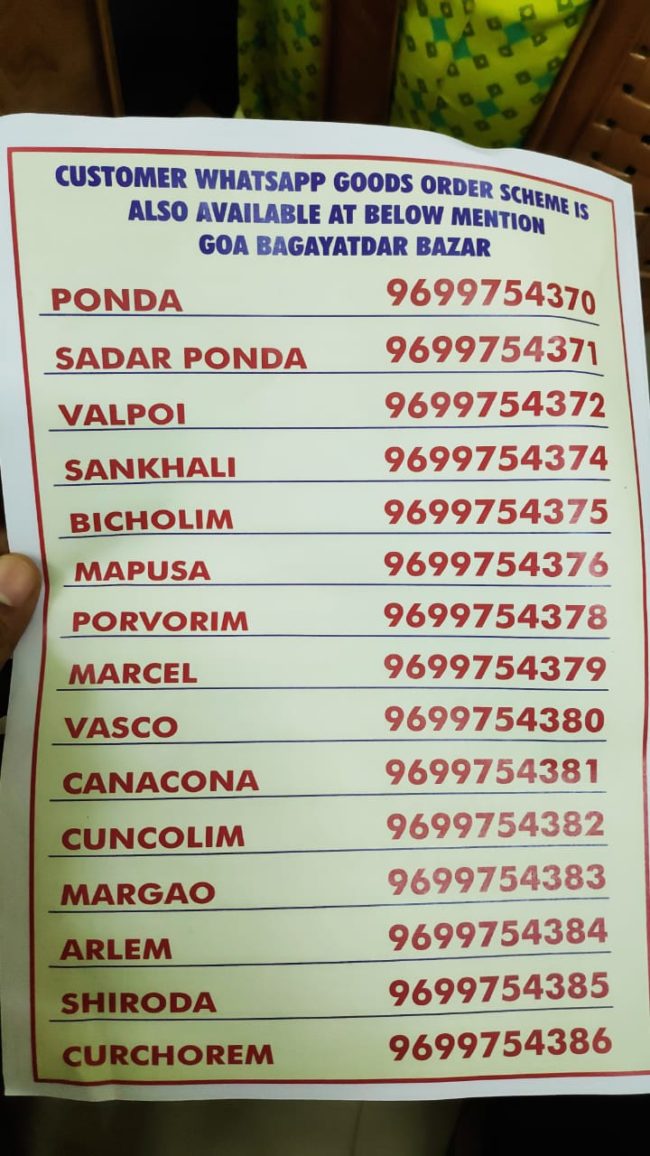 Giving details about the scheme, he said the project has been named "Customers Whatsapp Goods Order" wherein the public or the customers can place an order for groceries along with goods name, brand, quantity required on WhatsApp order in the morning between 8.30 am to 1.pm and collect their groceries from Bagayatdar Bazaar in the evening between 4.30 pm to 5.30 pm when they arrive from their workplace.
A list of goods can be typed or in clear handwriting on a paper and click photo and send on a dedicated Whatsapp number.
Token numbers will be given, and customers can check their goods and collect them. The payment mode will be cash or card. The minimum amount for goods order should be Rs 1000 and an additional service charge of Rs 60 would be charged. No order will be accepted on Sunday. He said this new service has been started to avoid the crowd during the Ganesh Festival in pandemic time and maintain social distancing. Dedicated whatsapp service numbers are declared for all the 15 branches in Goa on which customers have to place their orders.
Comment