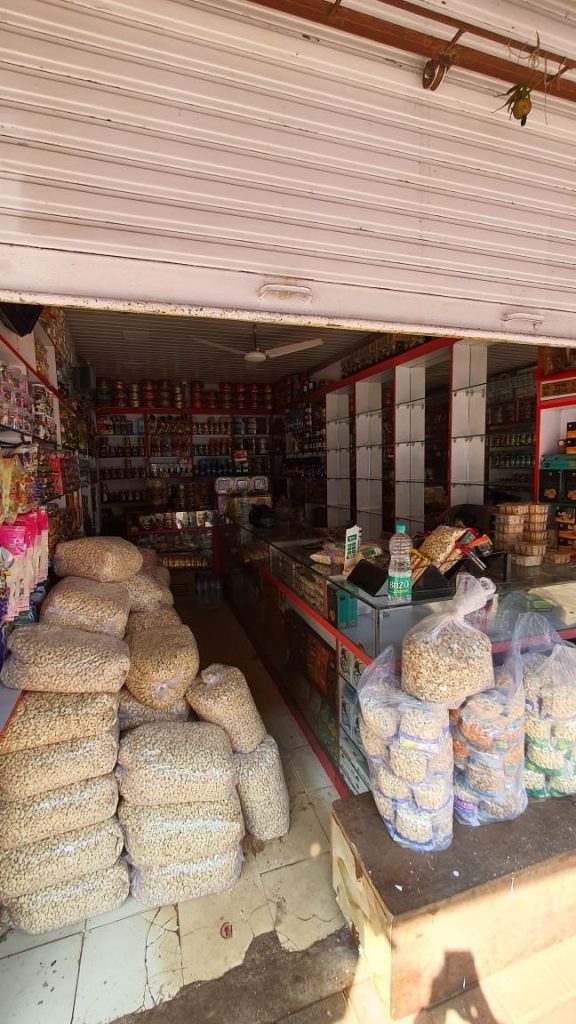 Goemkarponn desk
PANAJI: In continuation to the cashew surveillance drive, the Goa FDA team conducted inspections of the Food business operators in various parts of Calangute Bardez Goa on 1st November 2022.
The vendors were inspected earlier, informed to obtain the FSSAI license, and warned not to indulge in selling substandard cashew. However, inspite of the warning, the following vendors were found operating without FSSAI licenses and were selling substandard cashew.
1) M/S Goa Kaju house shop no. 4 Calangute Association Umta Vaddo, Calangute Goa, were found operating without a license or Registration Certificate sample was drawn and analysed on the FDA mobile testing van, wherein the report of the analyst stated that the cashew nuts were 25 per cent infected. Unlicenced notice was issued under section 31, and FBO was directed to stop the sale of cashew nuts, and his balance stock was destroyed.
2) M/S Balaji Traders of one Avinash engaged in retail Kaju sale shop no 199 Calangute Goa was operating without a license; hence Unlicenced notice under section 31 was once again issued to the FBO.
Besides, the statutory formal sample was drawn from a bulk package, and cashew nuts of approx 748 kg quantity were seized and kept with the FBO for further investigation by the FDA team. Six different brand packaging labels were also found and seized. The shop was directed to stop.
3) Besides this FDA team visited M/S Sai Kaju depo shop no. 1 Candolim Bardez Goa, dealing in the retail sale of Cashews without a valid licence. Unlicenced notice was served to the FDA and was directed to stop the retail sale of cashew nuts.
4. Inspected another unit of MS Balaji Traders Wholesale Kaju Depo T 3-11 Khobrawaddo, Calangute Bardez Goa, dealing in the retail sale of cashew nuts and dry fruits without a valid licence. An unlicenced notice was issued to the FBO and directed to stop the activity of the sale of cashew nuts.
The FDA team then carried out an inspection under COTPA for checking pack warning under sec 7 of COTPA on Cigarettes, Ms the Hookah shop no. 3 at Calangute and Ms Vape shop no. 20 near Calangute circle Bardez goa were inspected, and the FDA team detained both the shop's tobacco products violating section 7 of the COTPA act 2003 and goods worth Rs. 29,580 and Rs. 54,890 respectively were detained.
Total cashew nuts of approx 748 kgs worth Rs. 8.60 lakhs were seized, and tobacco products worth Rs. 84,470 were seized by the FDA team.
Comment