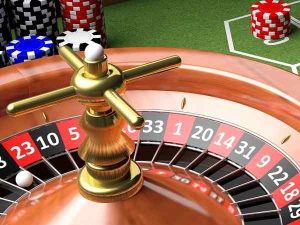 Goemkapronn desk
PANAJI: Social Activist Kashinath Shetye has said that the State government or the Goa State Coastal Management Authority (GCZMA) cannot grant in-principle NOC to off-shore casinos as the matter is sub-judice.
Reacting to report filed by Goemkarponn on November 2, 2023, Kashinath Shetye said that he has won the case in the National Green Tribunal (NGT).
In May, the GCZMA issued an in-principle no objection (NOC) allowing the offshore casino vessels to stay in River Mandovi, with the condition that the operators of the vessels provide the environmental impact assessment (EIA) study in order to receive a final NOC.
"This is in contempt of court order, a casino operator has gone to Supreme Court and the matter is sub-judice hence the issuing of NOCs is in contempt. I will now file a contempt petition in Supreme Court," said Shetye.
Golden Peace Infrastructure Pvt Ltd (MV Majestic Pride), High Street Cruises and Entertainment Pvt Ltd (MV Caravela and MV Casino Royale), Golden Globe Hotels Pvt Ltd, Goa Coastal Resort and Recreation Pvt Ltd, and Delta Co-Op Ltd (MV Horsehoe Casino) are the six offshore casino operators requesting CRZ permission. These companies have submitted the EIA study.
The authority recently decided that before issuing a final NOC, it would re-inspect the site with the expert members using the EIA report.
By an order dated April 26, 2022, based on Kashinath Shetye's petition, the National Green Tribunal (NGT) mandated that all offshore casino vessels operating in River Mandovi must obtain Coastal Regulation Zone (CRZ) clearance.
Until they receive CRZ clearance, NGT had prohibited all vessels and casinos from operating in the CRZ IV Zone, which covers the riverine area from LTL to 12 nautical miles.
As a result, these six offshore casino operators applied to the GCZMA for CRZ authorization.
In an appeal contesting the legality of Highstreet Cruises and Entertainment Pvt Ltd's Deltin Caravela's operations in the CRZ-IV region without the necessary CRZ clearance under the terms of the CRZ Notification, 2011, the NGT Principal Bench issued an order.
Comment