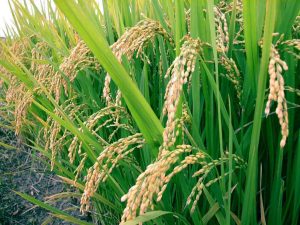 Goemkarponn Desk
PANAJI: Goa government has issued a gazette notification for the hiked support price for coconut, Cashew and paddy as announced in the Goa Budget 2023-24.
Under the Assured Price for Agriculture Produce scheme support price of rice has been increased to Rs 22 from Rs 20, for coconut it has been increased to Rs 15 from Rs 12 and for Cashew it has been increased from to Rs 150 from Rs 125 per kg.
Rs 20 crore have been earmarked for this in the 2023-24 budget. The new support price will be applicable from February 1, 2023 for cashew and from April 1, 2023 for paddy and coconut. Notification
In case of coconut, the assured price is limited to 50,000 nuts per beneficiary for a maximum area of five hectares with 800 coconut bearing trees.
Farmers having lesser area would be paid proportionate to their area. The minimum number of coconuts sold shall not be less than 500 to avail the benefit of the scheme, while the maximum amount paid to a farmer shall not exceed `3.5 lakh, says the notification.
Farmers cultivating paddy in the state are entitled to the assured price for both seasons (kharif and rabi) subject to a maximum limit of 15,000 kg per season. The minimum quantity required to be sold by a farmer to avail the benefit should not be less than 100 kg.
It may be noted that hiking the assured price for coconut, cashew and paddy was promised by the chief minister in the Goa Budget 2023-24. The support prices for coconut and cashew were last revised in 2020, while the minimum support price for paddy was raised way back in 2016-17.
Comment