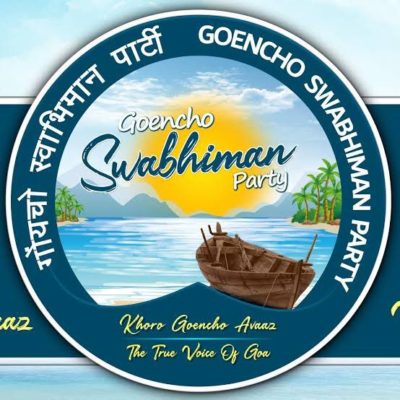 Goemkrponn desk
PANAJI:
Goencho Swabhiman Party is pleased to announce its list of four candidates for the forthcoming 2022 Goa State Legislative Assembly elections as follows :
1. Roshan Luke Mathias – Calangute constituency
2. Maria Christine Varela – Cumbharjua constituency
3. Santosh Alias Narayan Bajirao Tari – Marcaim constituency
4. Swapnesh Sherlekar – Tivim consituency
Commenting on the announcement, Swapnesh Sherlekar, President of Goencho Swabhiman Party said "At present the need of the hour is getting more clean, educated Goan candidates into the political system. Our party has a practical understanding of the state's unique issues having taken on the fight in pan Goa issues like the three linear projects and the Regional Plan. In our respective constituencies too, we have been actively involved in local issues. It will also be recalled that in our pre political avatar of Goencho Avaaz, we were instrumental in bringing back stranded Goan and in fact Indian seafarers safely home during the first Covid 19 lockdown. Unlike other parties that are throwing freebies at voters, we instead are focusing on policies that will create a meaningful change and impact on the lives of the people of Goa. After all, freebies will last just for a few days. But jobs and healthy policies will improve the quality of life for generations to come. We urge Goans to reclaim Goa's lost Swabhiman by voting for Roshan Mathias, Marie Christine Varela, Santosh Tari and myself."
Swapnesh Sherlekar assured that if they were given the mandate of the people of these constituencies, the focus would continue to be on preserving Goa's asmitai, providing employment opportunities, and creating sustainable development  that would benefit the people without destroying the environment, whether in ruling or in opposition.
Comment