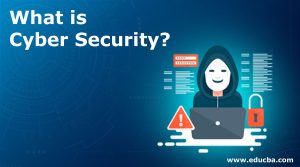 Goemkarponn desk
PANAJI: To aggressively combat the growing threat of online sexual abuse of children in the state, a state consultation was organized by India Child Protection Fund (ICPF) in collaboration with Goa State Commission for Protection of Child Rights (GSCPCR), Goa at Fr. Agnel College, Pilar on Thursday.
The top officials who were part of the consultation included Peter F. Borges, Chairperson, Goa State Commission for Protection of Child Rights (GSCPCR); O.P. Singh, former DGP, Uttar Pradesh and CEO, ICPF. The consultation discussed the multipronged strategies needed to find a robust way to tackle the growing threat of Child Sexual Abuse Material (CSAM) in Goa.
As per a report on the sudden rise in CSAM in the nation post Covid-19 released by ICPF in April 2020, the demand for child pornography was an average of 5 million per month in 100 cities and only on the public web. Globally, reports of CSAM online are on the rise. As per National Centre for Missing and Exploited Children (NCMEC), over the past 15 years, CSAM reports have increased by 15000%.
According to Peter F. Borges, Chairperson of GSCPCR, "Children's vulnerability has increased in this digital era. We need a comprehensive approach, collective action by all stake holders, awareness generation at all level and strict implementation of POCSO Act 2012 to address the issue of CSAM. The sexual exploitation and abuse of children online is not a new phenomenon. It is seen for at least past two decades – and seen only an increase in the use of the internet and new technology as tools to sexually exploit and abuse children online. All stakeholder's need to collectively address this issue."
Emphasizing on the importance of such collaborations in the country, CEO of India Child Protection Fund (ICPF) and former DGP, UP, O.P. Singh, said, "In this need of an hour, efficiently utilising cyberspace requires a delicate balance of safeguarding its resources while fostering innovation. To achieve this, a time-bound prosecution framework to be in place, focus should be on capacity building of law enforcement agencies along with use of technology for prevention and prosecution of such crimes, alongside there must be a concerted effort to raise awareness among the public by all stakeholders. Only by doing so we can ensure the safety of our children and create deterrence among the perpetrators."
During the consultation, it came to light that one of the major challenges is decoding CSAM cases from the source data which are received in CD format. As per the data presented by the National Crime Records Bureau (NCRB) 2021, there has been a more than 400 percent increase in cybercrime cases committed against children in India. Specifically, in Goa, there are 43,663 files on CSAM were downloaded from 30 different URLs in 2021.
Keeping this in consideration, the need for a state-wide consultation is more pressing than ever. The consultation became an opportunity to ideate and deliberate for the implementation of robust policies and legislative measures in protecting children from cybercrimes, along with the inclusion of broader definition of child pornography.
ICPF has been working extensively towards the online safety of children, with a special focus to combat online child sexual abuse. ICPF works closely with schools for raising awareness among children, parents, and teachers, and also partners with Law Enforcement Agencies across the country to combat online child sexual exploitation and abuse.
Other dignitaries from the ICPF, government and police departments included Sampurna Behura, Executive Director, ICPF; Dhananjay Tingal, Executive Director, Bachpan Bachao Andolan; Dr. Gervasio Mendes, Additional Director, Higher Education; Akshat Kaushal, Superintendent of Police, Cyber Cell, Dr. Fredrick Rodrigues, Principal, Fr. Agnel College, among many others.
Comment