GSUDA to appoint consultant for preparing Master Plan of Ponda
* Stray cattle management issue would be sorted out soon. Various development work planned in PMC meeting: PMC chairperson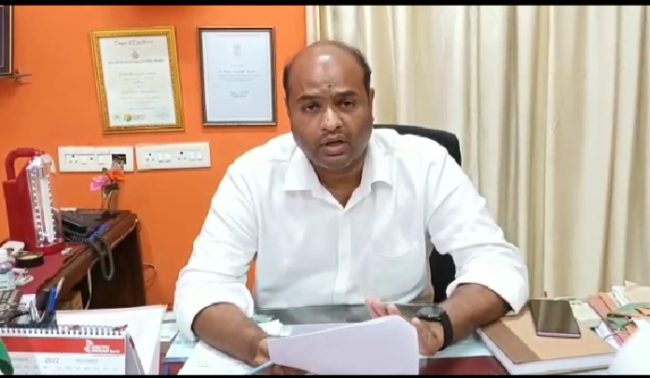 Goemkarponn desk
PONDA: Ponda Municipal Council (PMC) meeting was held today, where various resolutions were made concerning the development work of the town.
Speaking to the media after the meeting, Chairperson Ritesh Naik said various development works would be launched with the support and cooperation of GSUDA, and in this respect, Agriculture Minister Ravi Naik had already discussed it with Minister Vishwajit Rane.
"PMC has passed a resolution to appoint a consultant through GSUDA to prepare a master plan for Ponda City. Under this traffic management, parking and issues such as garden developments, joggers track etc. related to people will be given solution," he said.
Ritesh Naik further said the construction of pending work on the Golden Jubilee Project would be handed over to GSUDA to complete its work.
Similarly, PMC proposes constructing the new building in place old Shastri hall building through the IDMT scheme of GSUDA.
Naik further said PMC faces hardship in the disposal of sewerage, and therefore, PMC has proposed with GSUDA to purchase a 10 cubic metre (10,000 litres) night soil tanker under fund GSUDA.
PMC has also proposed the purchase of a crane under the Disaster Management Fund, which is necessary during monsoon time at the time of distress.
He said stray cattle management issues would be sorted out soon with already Rs 18 lakh tender having been floated by PMC for the construction of cattle shed at Nirankal Bethora with the initiative of NGO.
"One vehicle will be purchased under the GSUDA scheme for shifting of stray cattle at Nirankari," he said.
Comment