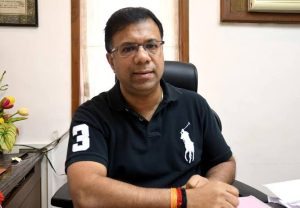 Goemkarponn desk
PANAJI: Health Minister Vishwajit Rane has targeted mohalla clinics in Delhi, stating that Delhi model is not even close to Goa in terms of Health Services.
"People should follow the Goa model and not run behind the Delhi model in health services; the Delhi model is not even close to us what we do in health services," said Rane.
He further said that he has also informed the Prime Minister Narendra Modi of the various initiatives the government has taken in the health sector, and the prime minister was happy with that.
Rane said that in the next 15 to 16 months, cancer hospital will be completed," informed Rane.
"We shall be expediting the agreement pending with the Public Health Department. Work has already begun for a state-of-art centre that we are planning to have in a tripartite collaboration with Tata Memorial Hospital and Govt of India," said Rane.
He further said that PM Narendra Modi initiated the project in Assam, and we are trying to replicate the same model in the state of Goa.
Meanwhile, Health Minister informed that Swasth Mahila, Swasth Goa initiative has completed a milestone of 50,019 cancer scans in the age group of 30-50.
"Of this, 1245 Women have been detected with a breast pump, and 24 have been diagnosed with break cancer," he added.
The minister said that already Cath Labs have been sanctioned for the new hospital worth Rs 13 crore and for the entire hospital to function, the department needs at least 200 crores.
Comment